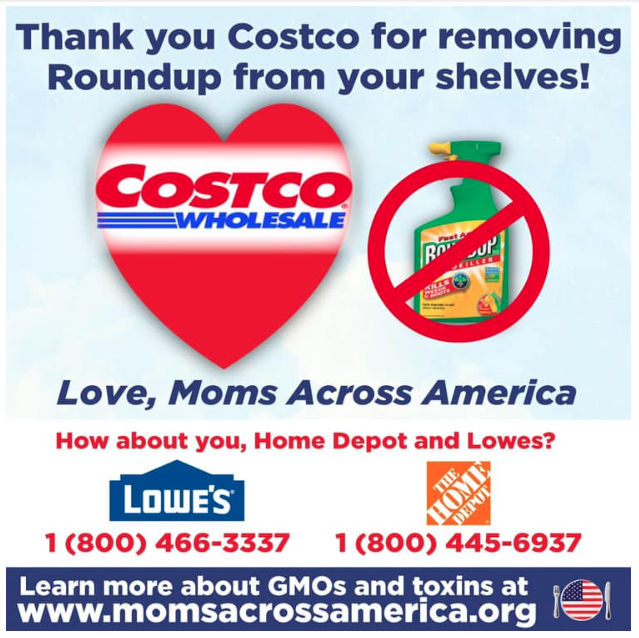 Watch the following video by Zen Honeycutt from Moms Across America. Zen announces the Costco decision to stop selling glyphosate based herbicides, like Roundup!
Costco's action comes after of the 2018 court case where glyphosate was shown to be the cause of the cancer suffered by Dewayne Johnson. This decision was upheld when it was appealed by Monsanto. Now public pressure needs to continue so that Home Depot, Lowe's, Walmart and others will stop selling this cancer causing product.
But why does the Environmental Protection Agency (EPS) continue to allow glyphosate herbicides to be sold in the USA? Zen explains a recent paper which analyzes previous EPA studies and reviews of glyphosate. The EPA cherry picks data to try to show glyphosate is NOT genotoxic. When an lysis of unbiased, non industry funded science is examined, there is clear evidence of harm. https://hygeia-analytics.com/…/2019-paper-on…/
Is cancer the only risk posed by glyphosate containing herbicides like Roundup?
Many are unaware that 1 in ±3.5 Americans now suffer with non alcoholic fatty liver disease (NAFLD). A recent study shows that rats developed NAFLD from chronic exposure to ultra low doses of glyphosate based herbicides such as Roundup. Could the widespread use of glyphosate which ends up in our food supply, be the reason for the epidemic of NAFLD? https://www.nature.com/articles/srep39328
GMWatch has some good news to report. In 2018 there have been landmark victories in India, Europe, and USA: https://www.gmwatch.org/…/18697-a-year-in-review-part-1…
Further good news is that France BANS glyphosate containing Roundup!!! https://www.fwi.co.uk/…/france-bans-monsanto-weedkiller…
But Canada continues to stand firmly behind Monsanto and relicenses glyphosate!! https://www.fwi.co.uk/…/canada-stands-by-decision-to…
Costco is not perfect. Many people criticize large box stores because of a perceived (or real) negative impact. We live in an imperfect world and we all have to make choices with the options we have available. I don't have a Costco membership, but sometimes shop there when visiting my family. I think it is good that Costco is taking a stand and discontinuing the sale of glyphosate containing herbicides. I wish more retailers – like Walmart, Lowes, and Home Depot would follow their example. Action taken by these large stores could significant reduce glyphosate exposure to the public. What do you think?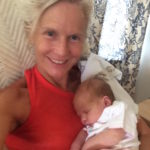 Compiled by Becky Hastings, wife, mother, grandmother, health seeker and reporter. Seeking truth can be challenging, but better than staying ignorant!