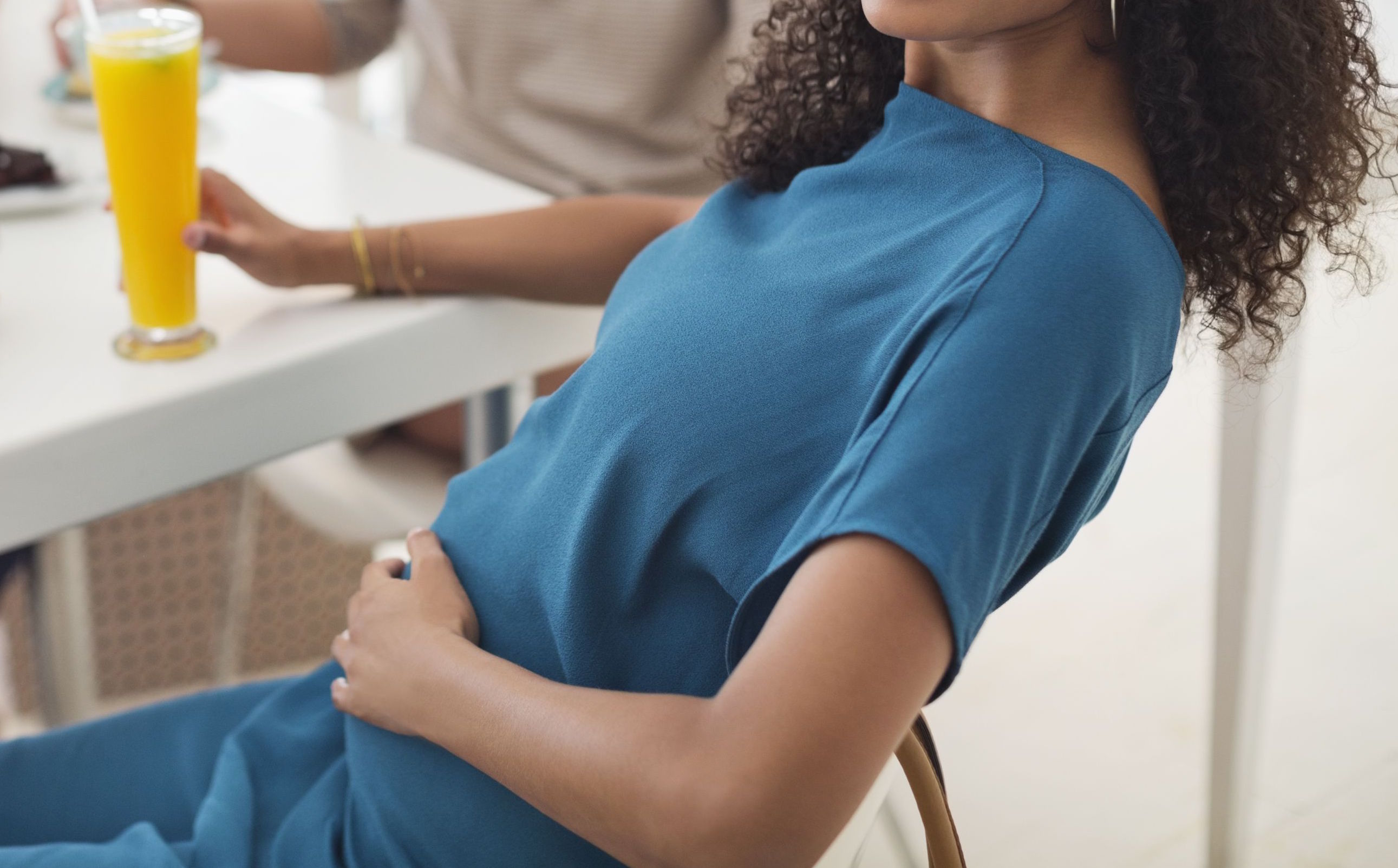 Congratulations! You have been blessed to carry a new life in your body and that brings so much excitement as well as many unknowns. Whether this was a 100% humanly planned event, or somewhat unexpected, every conception is a miracle enacted by God's design!
Excitement stirred a strong need to write to you – but then when I got going, I had a hard time stopping; the blog became too long. If you are overwhelmed, just know I tried to be brief, but my heart is so full with a desire to share what I have learned during my journey of motherhood! If you get bored, or there is TMI, please, before you leave, scroll down to my three points right at the end!
I remember 34 years ago when I found out we were expecting our first baby. I really didn't know anything. I had no experience with babies and didn't have any friends having babies. It was 1982. There was no internet. No social media. No cell phones. We were young but very excited.
I'm not saying you have to be a Christian to seek the very best for your baby, but as a very young Christian, I was eager to seek God's wisdom, protection, and leading in my new adventure. I believe God specifically led two women into my life during the very first weeks of my pregnancy to help give me direction. Both women strongly recommended breastfeeding. But they were also well aware that even women who desire to breastfeed often have difficulty. They encouraged me to be as well prepared as possible during pregnancy to ensure breastfeeding success. One thing both of these women urged me to do – completely independently of each other – was to attend La Leche League breastfeeding support meetings. They knew I would find support, information, and help to formulate and achieve my personal breastfeeding goals. Both women persuaded me that I needed to attend all four of the different LLL meeting topics prior to baby's birth.
Since God confirmed this advice through two different women from two vastly different parts of the country, I decided it must be important and found a LLL group meeting locally! There was actually one group that met in the mornings and one group that met in the evenings, so I attended both! I also read every book available in both the LLL library and the Natural Childbirth class library. I was very eager for information that would help me make wise choices and provide a good outcome for birth and baby.
After having five natural births, and breastfeeding each baby for an extended period of time, I am so eager to help other women find the same empowerment I found through these natural processes. As my children grew, I became a LLL Leader so that I could help other women achieve their breastfeeding goals. Now that my children are mostly grown, I seek to offer greater guidance and support in the area of natural childbirth and breastfeeding. I don't know everything but have learned a lot over the years and have learned so much about supporting women on their journey through 23 years of LLL Leadership. My goal is not to help women achieve my goals, but to think through their options and formulate their own goals.
Navigating through the complexities of modern medical care during pregnancy and raising children can be a minefield; some might say a crapshoot. We daily hear stories of awful health outcomes in babies and children: SIDS, neurological diagnosis in 1 of 6 children in the USA today, rampant allergies, attention difficulties, etc. The reality is that every second child in the USA is suffering from a chronic health condition. Additionally, in recent years, powerful psychotropic drugs are routinely given to children and even babies, despite the lack of knowledge of how these drugs will impact the child's long term life and health. Loving, caring parents may find the advice from medical experts very confusing. We all want what is best for our baby, but how do we achieve that?
I recently heard a sermon which stated that "Love is caring enough for others to do something to help them. Seeing them rush towards harm, but not warning them is not loving." In the same sermon, we were urged to ask "What can I do in the world around me? What breaks my heart?" The thing that breaks my heart is when babies and mothers are not given all the help and support they need to navigate a healthy birth and achieve breastfeeding. What breaks my heart is babies harmed and the breastfeeding relationship sabotaged through modern medical care! I'm not saying this is happening intentionally, but many times what works for a hospital or their staff, or their routines, is not always the thing that achieves the best outcome for mom and baby. Sometimes  hospital policy can disturb an optimal breastfeeding relationship.
My desire is to love young parents enough to help them navigate their journey to a safe healthy outcome for themselves and their baby. I especially have a heart to help Christian couples navigate this journey. As Christians we often put a lot of trust in others. This can sometimes lead to our blindly following cultural norms without research or understanding what is good for us and our baby, what is best for the 'medical or business model,' and what is outright deception.
While every expert will agree that babies live and thrive on breastmilk from mother's breast alone until around the middle of their first year, the truth is, in the USA, statistics indicate that only 22.3% of babies were exclusively breasted (EBF) until 6 months in 2016. That means the majority of moms struggle to navigate through the birth experience, and the early weeks and months of breastfeeding, long enough to find the simplicity and joy of nourishing her baby exclusively through the mechanism designed by our Designer to sustain human life. This intricate fabulous design provides wonderful life enhancing nuances that will benefit baby for their entire lifetime. A baby deprived of breast milk, as well as a baby who is not exclusively breastfed, is at a disadvantage throughout life. Any substance passing through a baby's lips that is not mom's breast disadvantages the infant gut, known as the microbiome. Additionally, the infant gut is also disadvantaged through surgical birth rather than natural birth.
Our number one goal throughout pregnancy should not be just to have 'a healthy baby', but to set ourselves up for the best possible chance of EBF with our healthy baby. We need support from those who understand how to help us navigate birth and the early weeks to ensure successful exclusive breastfeeding. This is NOT a nice bonus, or 'good for those who can manage it.' EBF is an absolutely essential component of lifelong health and well being. Any routine medical procedure that causes even a minor impediment to successful EBF should be evaluated and perhaps postponed or denied.
Holding an absolute standard is difficult but imperative.
My goal is not to criticize others or cause others to feel guilt or discouragement. What has happened in the past can be instructive and inspirational. My first birth did not happen according to my expectations and hopes. During every succeeding birth I learned more about my body and the process of birth. I certainly didn't do everything perfectly or even achieve all my own goals, but the process of having natural births and exclusively nourishing my babies from my breasts alone is probably the most empowering act I have ever managed to achieve in my life. I believe God gave me information, support, and dedication to achieve this and I am eager to help others have the same feelings of empowerment. Additionally, I have been privileged to see mothers whose first attempt at a natural birth and EBF did not turn out as they desired, but they persevered with subsequent pregnancies. Watching them achieve their goals after experiencing disappointment is inspiring because these women display great determination. When they succeed their empowerment extends to all areas of their life.
Living for the glory of God means I cannot ignore people rushing ignorantly toward harm. Deception in the USA medical system abounds in the area of pregnancy, childbirth, and babies. Many parents have no idea how the birth industry operates, the pressure they will face from lack of sleep, emotional and physical exhaustion in the weeks after the birth, and how it will all impact their baby's opportunity for lifelong health. Additionally, most parents have no idea that our society is full of sick children and the critical importance of navigating the early parenting years in order to achieve a robustly healthy child.
It is well known that babies deprived of exclusive breastfeeding have a greater risk of obesity, allergies, cancer, diabetes, learning difficulties, ADHD, etc.
As a starting point, I highly recommend parents to read a short book called The Basic Needs of a Woman in Labor. While short and simple, this book contains some profound truths that can give every women great confidence when facing the mystery of childbirth for the first time.
Additionally, since I don't have time to cover every aspect of breastfeeding in this short article, my strong encouragement is
Immediate skin to skin contact with mother and baby. This skin to skin should not be interrupted for any reason and should be extensive. If mom is medically unable, skin to skin should be done with dad, or alternative family member. Ideally, baby should not be separated from mom during the entire time after birth, except in the most urgent situations.
Delay cord clamping (until the cord stops pulsating or for one hour after birth). This allows all the baby's own blood to nourish baby's body. The cord blood is replete with stem cells which miraculously travel through the entire body and perform healing.
No routine medical procedures – even vaccines – should be performed on baby until breastfeeding is well established (minimum of 8 weeks). All procedures have the potential to interfere with the establishment of breastfeeding and impede the bonding process. Some routine procedures used in most hospitals: prophylactic antibiotic ointment on babies' eyes (to protect from potential infection if the mother is infected with chlamydia or gonorrhoea)[1], injection of vitamin K, a bath which removes important oils and vernix from baby, Hepatits B vaccine (a disease which is spread through sexual contact or shared needles) is recommended to all babies regardless of the mother's Hepatitis B status, circumcision (a very traumatic procedure for baby which is not medically or religiously indicated, and has risks often not shared with parents).
I pray for pregnant women to become well prepared to welcome their babies so that they can experience the wonderful empowerment of childbirth and nourishing their baby from their own body. I would value the opportunity of discussing any of these points further with you.
If you are interested in learning more about the complicated topic of vaccines for babies and children, I wrote this especially for you. Also, there is a lot of pressure for pregnant women to inject themselves with the flu shot and the TDaP (Tetanus, Diphtheria, and acellular Pertussis) vaccines during pregnancy. Please research the concept of injecting yourself while pregnant in depth before agreeing.
Wanting nothing but the best for you,
Becky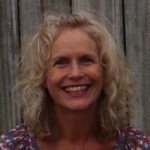 Author: Becky Hastings, wife, mother, grandmother, passionate follower of Jesus and truth. As a breastfeeding counsellor for over 23 years Becky is devoted to helping parents make wise decisions for the long-term health and wellbeing of their babies. As a member of a Vaccine Safety Education Coalition, Becky frequently writes and speaks on the topic of vaccine safety.
[1] http://evidencebasedbirth.com/is-erythromycin-eye-ointment-always-necessary-for-newborns/