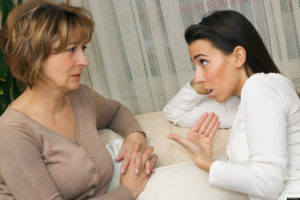 "Our oldest daughter, 20, just got engaged to a sweet guy. Unfortunately, it appears that his family is very pro-vaccine based on a recent FB comment. We have not met my daughter's fiancé's family yet as they live out-of-state. I am deeply moved wanting to have great relationships with them, not cause any polarization, and shed light on the truth gently. I follow many sources of info and have for over ten years. Unfortunately, I did not do the best job preparing my daughter on the subject so I have to help her see the truth. Do you have any suggestions as to where to begin? In an effort to show the facts, my analytical nature could literally fire-hose anyone with hundreds of videos, links, blogs, names of doctors, medical evidence, etc. ad nauseam but I want to approach this based on common ground first, which is wanting the best for our children and future grandchildren." A reader's question
As parents we long for our adult children to understand life and the risks they face. Specifically we want to warn them of lessons we may have learned the hard way. When our child meets or marries someone with a pro-vaccine point of view, we often panic, especially when our child seems to be teetering on the verge of rejecting all we have tried to teach them. What's a parent to do?
Caring enough means making an effort to meet them where they are.
Pray. God can open hearts and minds to truth. In Acts 16:14 God opened Lydia's heart to the truth of the Gospel of Jesus Christ. In Colossians 2 Paul reminds us that in Jesus Christ are hidden all the treasures of wisdom and knowledge. Sharing vaccine reality requires sensitivity to the awakening God wants to do in every heart. We need to pray and be sensitive that this is actually a spiritual battle; it is God's work, not ours. God can use us to share truth, but we need to proceed with humility. Ask friends to join you in prayer for specific family members. Consider implementing a 'Fast and Pray' strategy. My parents fasted one day a week for 2 years for me to come to have a relationship with God through Jesus.
Ask questions. Be more interested in the other person, how they feel, what has formed their views, their previous experiences, etc. than you are in pushing your information in their face. Determine what they know. Do they know how many vaccines the CDC now recommends for babies – and adults? Do they know how vaccines 'work'? Do they understand neonatal immune development? Do they have fears about specific infections?
Love & Respect. Often vaccine discussions can get heated. Don't allow your intense desire to convince others to push your buttons. Leave your emotions out. Focus on loving. Show respect. This will take time. Seek to always leave a conversation with the other person feeling heard, respected and loved. Preserve the relationship even if your loved on makes decisions that you disagree with.
Use Third Parties. There are great documentaries, YouTube videos, etc. with rational calm presentations. Determine which might be a good fit for the person you are trying to enlighten. Short respectful videos are a good way to start. Dr Moss is a man "in the system" who speaks very respectfully about the system, yet offers very good points on questioning vaccines [link below]. Since it is short, informed, loving, and has some story components, it could be a great place to start. Other doctors I admire: Dr Suzanne Humphries, 240+ Doctors speak out on vaccine truth, Documentaries: Vaxxed, Bought, Greater Good.
Get Confident. Build your own credibility by learning and distilling facts accurately. Practice on Facebook, join a Vaccine Truth Facebook Group to learn more, or practice with friends. Focus on a few basic facts and learn them well, here is a list of vaccine objections I put together. Some good facts to review and be very familiar with: VICP compensation since 1988, table of injuries used by VICP, vaccine package inserts for different vaccines, CDC schedule, CDC Whistleblower, Aluminum content in vaccines.
Stay calm. Don't beat yourself up with guilt if you 'mess up' or it goes badly, but keep at it. Seek to be more accepting, more informative and keep trying! If you have younger children, keep training them. Train your children to be adept at sharing vaccine/health truth with others. You are leaving a legacy of health. Never give up. The issue of vaccine safety is so huge that it is a deal breaker for many single people. It is something that needs to be discussed very early in the 'getting to know you' process, for anyone considering marriage.
Don't expect overnight success. Belief in vaccine safety is a deeply held philosophical concept, similar to religion, that will not be changed quickly. A good starting point is to get future parents to consider the 'next' vaccine decision they may face. For a pregnant woman, the risks/benefits of a flu shot or a TDaP shot. For newborns, encourage investigating Hepatitis B shots. Consider vaccine knowledge of a continuum. On the far left is an absolute believer in vaccine safety and efficacy. On the far right is someone convinced that all vaccines will always cause injury and are part of eugenic plans to harm people. Don't try to push someone from one side of the continuum to the other, but allow them to move one step at a time, through various phases of questioning vaccines. Delaying and Selecting is what some will start with. Respect their journey. If they do decide to give any vaccines, try to get them to take these steps to reduce the negative impact.
Maintaining our relationship is the most important thing we can do. We will not convince every one of the truths we have investigated, but we can keep trying to be more effective. By keeping the doors open we will build bridges for future discussions.
Take 15 minutes to watch Dr Moss describe his professional understanding of the vaccine situation.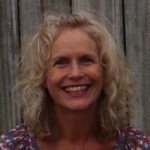 Author: Becky Hastings, wife, mother, grandmother, passionate follower of Jesus and truth. As a breastfeeding counsellor for over 23 years Becky is devoted to helping parents make wise decisions for the long-term health and wellbeing of their babies. As a member of a Vaccine Safety Education Coalition, Becky writes and speaks on the topic of vaccine safety.