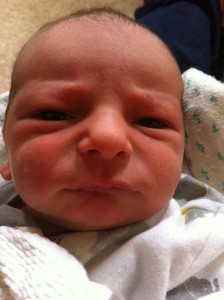 Because we hear "vaccines are safe and effective and everyone needs to give them to every baby so they will be safe and so everyone will be safe" so often and in such a variety of ways, it is possible for many to believe that vaccines never cause harm. Some doctors even reassure their patients that there are virtually no risks from vaccines.
However, manufacturers' own documents reveal a different reality.
For instance, the Infanrix Hexa is a 6-in-1 vaccination, which combines Diphtheria, Tetanus, Acellular Pertussis, Hepatitis B, enhanced Inactivated Poliomyelitis and Haemophilus influenza type B (HIB B) vaccines is used in 92 countries worldwide and has a long list of adverse events that have been known, yet hidden from the public.
Christina England, a vaccine truth researcher, explains the discovery of confidential documents from GlaxoSmithKline which detail 1,742 adverse events. "The list was so long, it required a full twenty pages. Here are some of the adverse events detailed on charts between pages 11 and 31 of their document:
106 cases of cyanosis
69 cases of loss of consciousness
165 cases of hypotonia
102 cases of hypotonic-hyporesponsive episodes
107 cases of convulsions
20 cases of epilepsy
98 cases of febrile convulsions
33 cases of grand mal convulsions
47 apnea attacks
108 cases of vomiting
43 cases of Gaze Palsy
12 cases of anemia
1 case of bone marrow failure
6 cases of cardiac arrests
53 cases of diarrhea
593 cases of pyrexia (high temperature)
22 cases of gait disturbance
6 cases of anaphylaxis
62 cases of pertussis (whooping cough)
2 cases of meningitis pneumococcal
3 cases of arthritis
16 cases of muscle twitching
22 cases of tremors
264 cases of crying (does not indicate the severity)
2 cases of Guillain-Barre syndrome
10 cases of respiratory arrest
7 cases of Kawasaki's disease
All of these adverse events occurred after the child received the Infanrix Hexa vaccination, some just hours after being vaccinated. I am sure you will agree that these documented facts make extremely uncomfortable reading."[1]
Additionally it was found that for 68 cases the vaccine did not even work to cause antibody production. There is A LOT more detail in the Vaxtruth blog posted in 2012!!! Please check it out.[1] I just wanted to highlight enough to convince anyone that there is a problem. Daily we see comments in the media, in our circle of friends or even from doctors that imply vaccines are safe. Parents deserve to know all the facts. That is what informed consent means.
You can read the confidential GlaxoSmithKline document for yourself: The authorities KNOW of the adverse events. They have known for many years. For some hard to understand reason, they continue to think that these deaths and injuries are an acceptable form of collateral towards their vaccine goals.
The document, titled Confidential To Regulatory Authorities Infanrix Hexa Summary Bridging Report [2] stated that between October 23, 2009, and October 22, 2011, GlaxoSmithKline received a total of 1,742 reports of adverse events, including 503 serious adverse events, after children had received the 6 in 1 vaccine, Infanrix Hexa.[1]
I just want to say that I DO NOT LIKE WRITING ABOUT THESE THINGS. But how can I stay silent and witness more babies dying and injured every single day because parents believe the doctors who believe those promoting vaccine myths?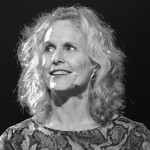 Becky Hastings, I'm just a mom, wife, grandmother, passionate follower of Jesus, health promoter, breastfeeding counsellor helping moms for 22+ years, and someone who seeks to research, understand and share truth so people can make wise choices in our crazy mixed up, deceived world!
[1] 1,742 Reports of Adverse Events After Children Received This Vaccine, Christina England, December 27, 2012, http://vactruth.com/2012/12/27/1742-adverse-events/
[2] Confidential To Regulatory Authorities Infanrix TM hexa Summary Bridging Report, http://ddata.over-blog.com/3/27/09/71/2012-2013/confid.pdf