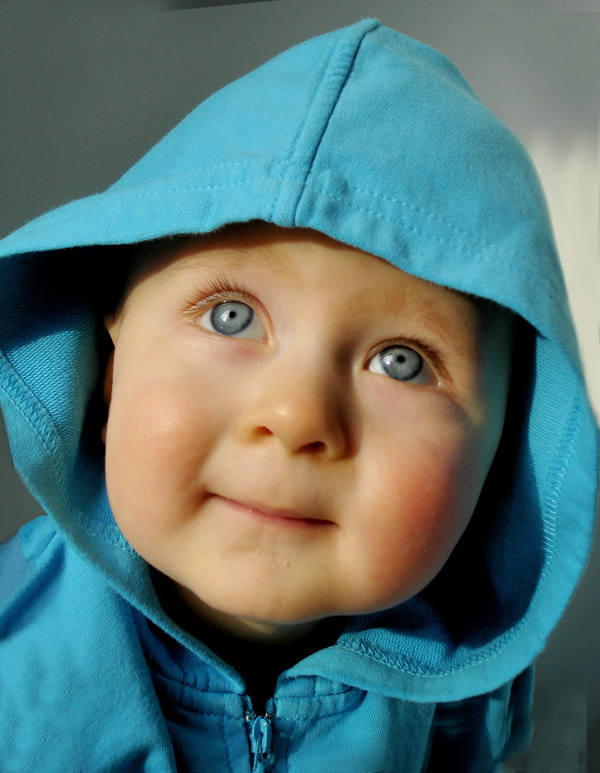 As a parent your number one priority is the health of your child.
As a government organization the CDCs number one priority is to maintain their vaccine schedule – at all costs. You could call this self preservation. Their careers, income, reputation and much more are at stake. To them, the lives of a few children, or the robust health of many children are not as important as maintaining their point of view.
These two priorities conflict. Get the facts.
When thinking about the health of your child, the most important thing you need to consider is how best to protect your baby's developing brain. Our world is full of toxic assaults, so we need to be as wise as possible in reducing potential harm to our children's brains. When thinking about vaccines, your primary question should be, 'What are the ingredients in this, and how can they impact my baby's brain?'
I am trying to say this in a loving gentle way, as if each one of you were one of my adult children.
Many parents and grandparents ask questions along the lines of "If you had to choose just the 'good' vaccines which ones would you choose?" or "If I'm going to delay and just selectively give 'some' vaccines, which ones are really important to give?"

My question to you, is, if the mechanism of the function of vaccines is flawed, is it not flawed across the board? If the basic understanding of the immune system is flawed, if our understanding of how injecting neurotoxins and other harmful chemicals into an infant's system is flawed, then would there be one vaccine that might be the exception?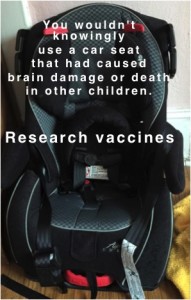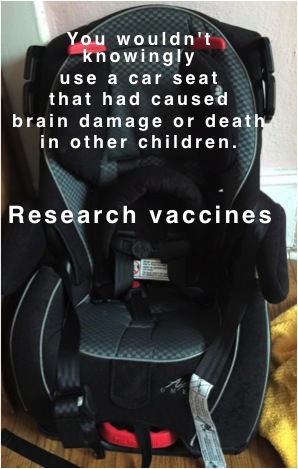 It's like you are saying, mostly I reject 'hocus pocus potions,' but in the case of a couple of big bad diseases, I am sooooo terrified of them that I need to use a hocus pocus potion just for those.
Since pharmaceutical companies have no (zero, nada, nothing) liability for their vaccines, they have no incentive for improving safety and efficacy. The safety studies for vaccines is significantly less than what is required for pharmaceutical drugs – and we all know at least some of the horror stories of drugs that were approved for use, but later recalled for the harm, or death, they caused. We have all heard of at least one of the many lawsuits and cases brought against pharmaceutical companies for one reason or another. Most of them have had to pay large fines for infringements for a variety of reasons. All these facts combined, yet we still trust these companies? We still support their products and believe they are only going to provide what is good for our precious babies?
When we decide to give our child a delayed or selective vaccine schedule, is it because, in this case, in this one instance for this one disease, I'm sure they've made a good product; I am sure that this vaccine I am choosing to voluntarily inject in my baby or child will safely deliver the protection I desperately seek?
Please examine the logic in this. Here are some searching questions:
Is this a response of overwhelming fear that has hit me as a result of the media hype, or my social circle hype?
Am I basing my decision on the facts?
Do I understand exactly how the immune system develops? (see Dr Suzanne Humphries brilliant lectures which thoroughly examine the science.)
Have I read the latest science that shows the amazing link between the gut and the brain, microorganisms and health, etc.?
Have I fully read every package insert of all the shots I think may have a benefit that outweighs the risk, or am I merely going on the advice of my 'very nice doctor', or a 'very pushy' family member?
Do I know all the ingredients in the shot that I am considering for my child?
Have I researched these ingredients and the impact they could have especially on my baby's brain?
Dr Nils Bergman, pioneer of Kangaroo Mother Care, emphasizes that the most important role of parents is to protect the brain of their baby. The parent alone is the primary steward of the infant/child brain. Your number one job is to protect your baby's brain from all outside attack. Pregnant women spend 9 months carefully protecting their unborn baby from all types of potential harm. Wise parents don't allow a stranger to hold their baby. Someone without experience of a brand new baby often doesn't understand the important of supporting an infant's head and neck. That's why we are so careful if we have older children who want to hold the new baby. Also, a parent would never allow their baby to be fed with anything that could harm his brain development.
Many parents spend hours researching car seats because you want to make sure your baby's brain will be protected in the event of a crash. Parents insist their children wear bike helmets to protect their brain!
In the same way, make sure you have done a thorough job of understanding the impact of every single vaccine you think about injecting into your baby. Think especially about the impact it could have on your baby's brain.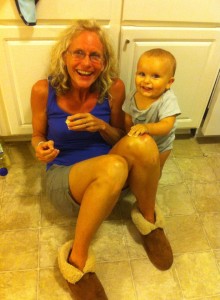 Author: Becky Hastings, wife, mother, grandmother, passionate follower of Jesus Christ and truth seeker, especially in the areas of health and children. Facing a world quite different from the one in which I grew up, I seek to research and understand the true route to health, freedom and joyful family living!