Jesus made many bold claims, here is one: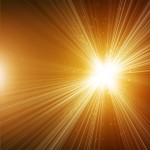 "I have come
as a light to shine in this dark world,
So that all who put their trust in Me
Will no longer remain in the dark.
… I have come
To save the world,
NOT to judge it.
All who reject Me and My message
Will be judged on the day of judgment
By the truth I have spoken.
I don't speak on My own authority –
The Father who sent Me has commanded
Me what to say and how to say it.
And I know His commands lead to eternal life;
So I say whatever the Father tells Me to say.
Jesus, John 12:46-50
Jesus is our source of truth. Paul explained the priority of Jesus:
I have had one message
for Jews and Greeks alike:
the necessity of
repenting from your sins,
turning to God, and
having faith in our Lord Jesus.
But my life is worth nothing to me
unless I use it for finishing
the work assigned me by the Lord Jesus –
the work of telling others
the Good News
about the wonderful grace of God!
Paul, Acts 20:21 & 24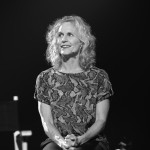 Compiled by Becky Hastings, wife, mother, grandmother, passionate follower of Jesus Christ and truth seeker, especially in the areas of health and children. Facing a world quite different from the one in which I grew up, I seek to research and understand the true route to health, freedom and joyful family living!