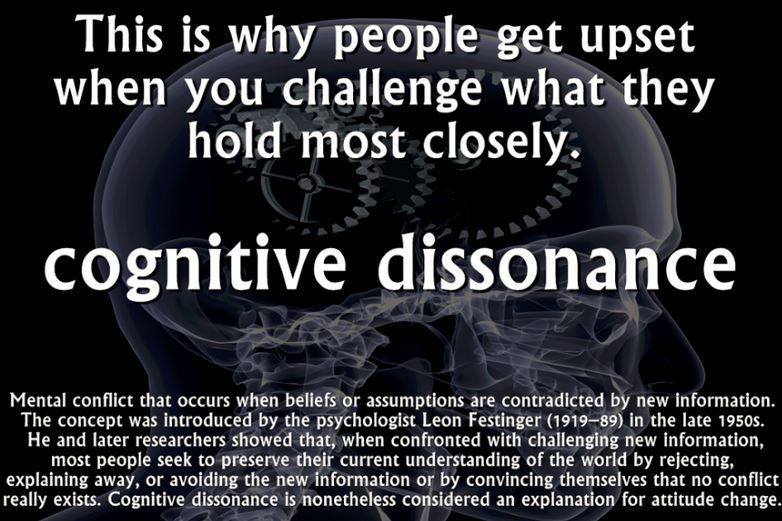 Cognitive dissonance prevents most people from deeply examining facts about things they have always accepted and been told were good.
Cognitive dissonance keeps good medical doctors and nurses from acknowledging vaccine injury in the patients they treat.
They have been told repeatedly that vaccines are safe and effective. Even when the evidence of a serious life-threatening reaction is brought to their attention, they look for other ways to explain it.
So the heartbroken parents of twins who dutifully allowed them to be vaccinated with all the routine vaccinations and found their baby girl dead on the same night she had received her 'twelve month vaccines' were told it could not possibly have been due to the vaccines. Her death was SIDS: sudden infant death syndrome. This happened just a few weeks ago – 2014 – in my small town. No one questions. No newspapers report this tragic death. Life goes on.
SIDS was popularized to help with the cognitive dissonance. We don't know why healthy babies die more often in close proximity to receiving routine vaccinations, especially the DTP or DtaP, but if we call it SIDS and explain it away, it keeps us from examining the foundation of our knowledge too closely and can keep parents from asking us too many questions. We just say, 'we don't know, it's SIDS.'
Tragic. Educate yourself beyond the routine information given to you by the makers and purveyors of vaccines. Cognitive dissonance might be preventing them from knowing the truth. Your life, and the life of your child could depend on it.
I believe Jesus can open our minds and make us aware of the deception we have experienced which can help us get out of our state of cognitive dissonance. He can lead us into the TRUTH about all things.
Seek truth. Jesus Christ embodies truth and can lead you to truth in every single area of your life. God desires to work in you, to give you the desire and the power to do what pleases Him. What do you have to lose by taking some time to read about the life of Jesus and learn why He came to earth and what He wanted His followers to know about the truth of life on earth?
Who else can we trust? Who else would you want to trust? What other options exist?
30 ways in 30 days. Day 2.