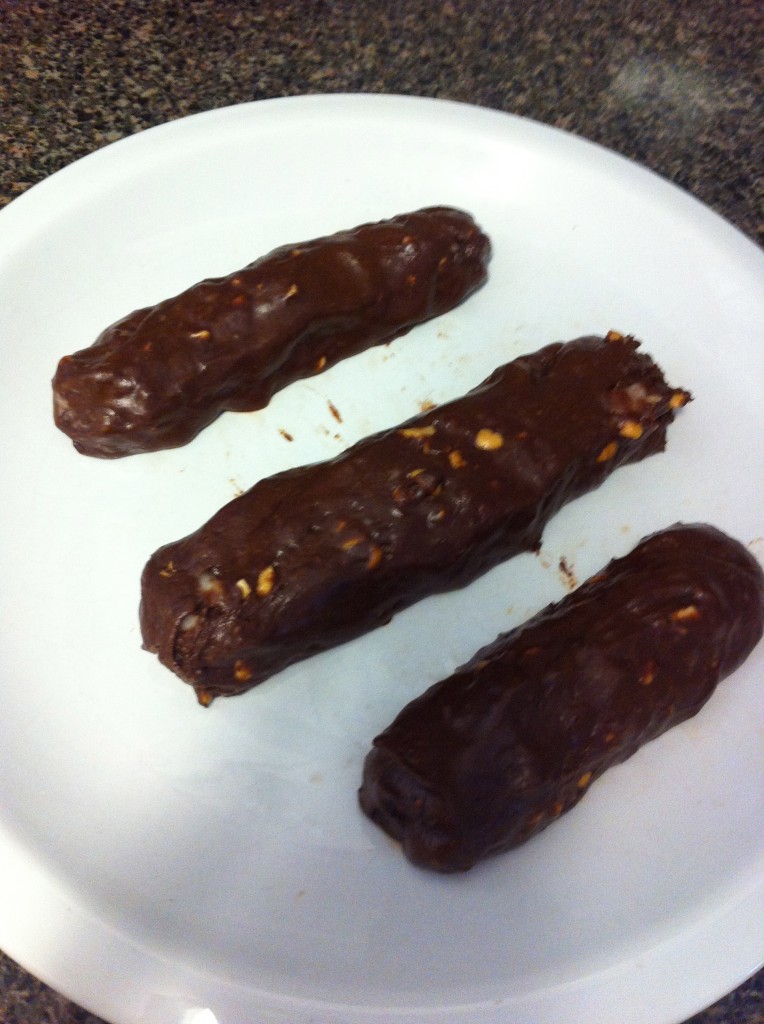 G U I L T   F R E E ! ! !
You know the adage, if it sounds too good to be true then it is probably….
But, not in this instance!  Truly this chocolate is good for you!  It will stem your cravings, it will feed your brain, it will send great messages to your metabolism, it might even help you lose weight!  I take no responsibility, but urge you to do your own experimentation!
A lady in front of me at the local grocery store yesterday semi-apologized for hoisting three enormous boxes of a popular beverage aka, canned liquid poison (one of many toxic-liquid-evils widely marketed around the world by those who have a taste for death) onto the check-out conveyor belt.  "One of my few vices," she said.  Out of the blue, because I had not tried to offer any health education AT ALL – ask my daughter.  I sometimes want to, but in this case I hadn't even gotten that far.  Then, as she was leaving she says in a very friendly way to the cashier, "But you have to watch chocolate because it makes your clothes shrink!"  I'm sure you've heard that before.  It took me awhile, and then I thought out loud "Not raw chocolate!  If you eat raw chocolate your clothes get baggy.  In fact, you might even need to buy new clothes because you may drop a size or two!"  At least, that's what happened to me!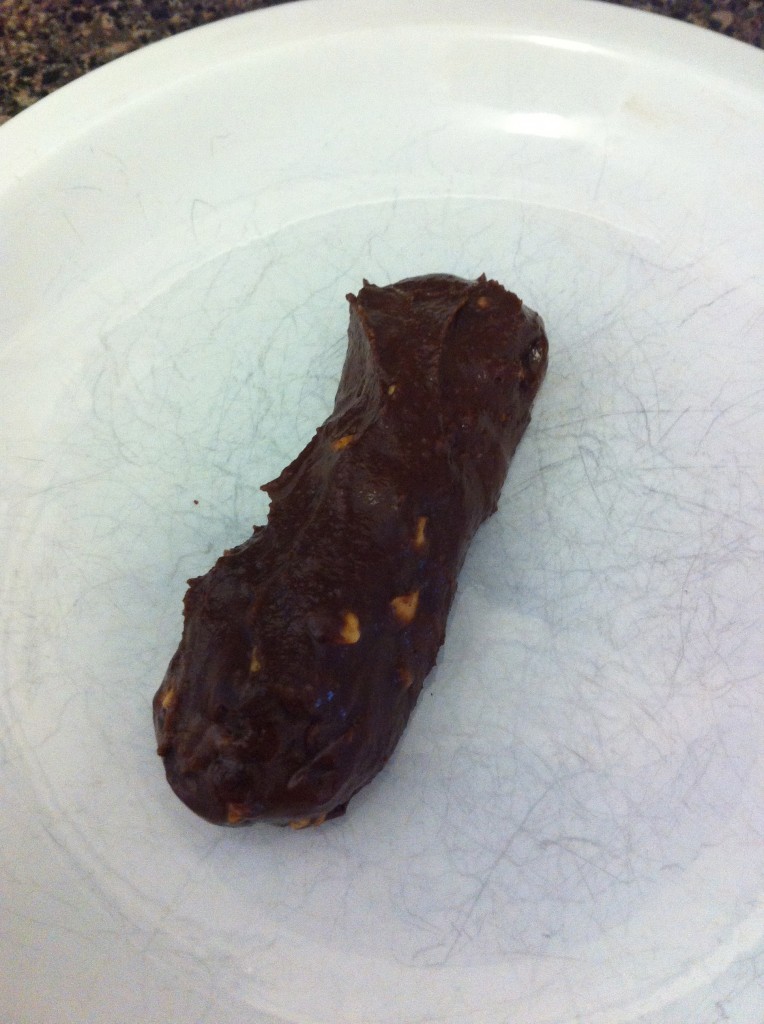 So here is yet another way to roll up the raw chocolate, courtesy of my client who liked my ideas and then experimented a bit more!
Coconut Oil,
Organic Peanut Butter
Honey
Raw Cacao Powder
Just four ingredients.  Each one has a smaller amount.  So if you start with 2 huge spoons of coconut oil, add 2 spoons of peanut butter, one spoon of honey.  Mix the first three ingredients completely, then add 2 huge spoons of cacao powder, or add the amount to give you the darkness you desire.  The ratio will probably be just less cacao powder to the combined amount of coconut oil and peanut butter. Experiment with the ratios until you get it just like you like it! You could even add more ingredients, but I'm trying to keep it really simple!
Mix or stir well.
Refrigerate briefly to help it get itself together (depends on the temperature in your kitchen).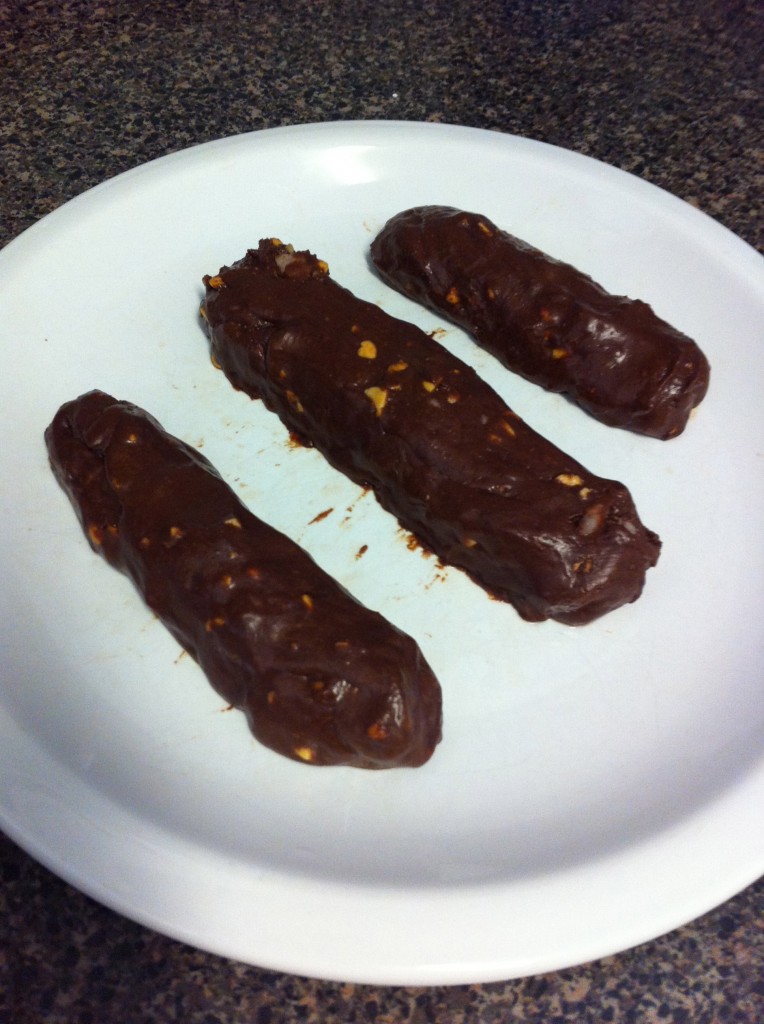 Roll out onto a plate (pre-cool the plate in the freezer in warm weather) like a snake, or roll into balls.
Refrigerate or freeze to harden.  Store in an airtight container in the fridge or freezer and have a slice when you are craving a treat!
Hide all evidence, or else the next time you have a craving you are going to find your family has completely consumed it!  But hey, it's good for them too!  So I guess it's time to make some more!
More raw chocolate ideas here and here and here…  Just for a taste!
I'm on a chocolate journey!  Where has your chocolate journey taken you?