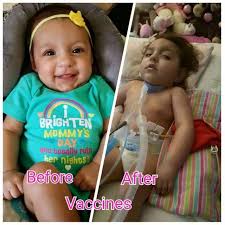 Some symptoms of vaccine injury are obvious.[1] Others are not. If you or anyone you know experiences a baby or child death soon after vaccines, there are some tests that can be done to determine if the death is connected to vaccines. Evidence of an association is required to pursue a case with the Childhood Vaccine Injury Compensation program and there is a strict time limit for claims – two years for deaths and three years for injuries.[2] These tests are briefly described further down along with a link to the Parents Guide: What to do if Your Child Dies After Vaccination, Guidelines to Autopsy Medical Tests Parents Immediately Should Require (Guidelines) [3].
Some babies/children demonstrate immediate behavior changes including illness, pain, fever, or seizures soon after receiving vaccines, sometimes within minutes or hours. Other babies/children may demonstrate a decline over time, may develop allergies, neurological impairment, gastrointestinal disorders, or other auto-immune illnesses. For the injuries that develop over time, vaccination is often overlooked. Because the CDC and others promoting vaccines are adamant that 'vaccines are safe and effective' tests and research to examine a possible link between vaccines and illness are often denied.
Many vaccine injuries can take months to become apparent. If you must give vaccines, for any reason, please read this or this before you take your baby/child for injections, so that you can prepare to offset any possible negative impact. It is highly recommended to keep a health journal before and after vaccinations and list all allergies, food intolerance or aversions, unusual behavior, sleep patterns, skin conditions, gut status, etc. Small things mean a lot. Keep copies of all medical records. Ask for a copy of the record after all visits to a doctor.
Adults may be able to sue vaccine producers for vaccine injury [4] and you can probably sue for injury to your pets, but because of the 1986 Childhood Vaccine Injury Act, you cannot directly sue the vaccine manufacturers or those giving the vaccinations when a child is killed or injured by vaccines.
While most doctors of the past 50 years are not trained to acknowledge or identify vaccine injury, many are learning through experience to identify vaccine injury. Parents are also extremely in tune with their baby and are able to recognize even subtle changes in development after vaccines. Videos of your baby/child provide excellent proof of neurologic impact from vaccines.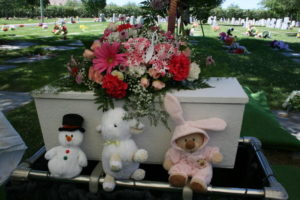 For many, the worst-case scenario is for a healthy happy infant or child to die soon after vaccines. These cases are often termed "Sudden Infant Death" (SIDS) or Sudden unexplained death in childhood (SUDC). This term is defined as the death of a child over the age of 12 months and was officially adopted in 2005 in Pediatric and Developmental Pathology after a talk from 1999 in which Dr Henry Krous asked "Post-Infancy SIDS: Is it on the rise?" [4]
One can't help but ask, does the increase in the number of vaccines play a role in these deaths?
Before your  baby is two years old, the CDC says they need 36 vaccines against 14 different infections, delivered via 24 needles, and containing 91 different antigens.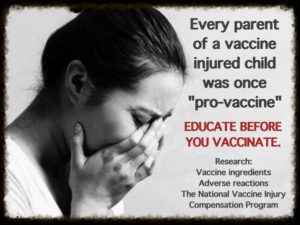 By the time children are six years old, a child receives 46 vaccines with a combination of ingredients that has never once been tested for safety. Could this increase have anything to do with this unexplained devastating new childhood diagnosis of SUDC?
If a baby/child dies soon after vaccines it is very important that the correct tests are done including tests for CRP (C-reactive protein), liver enzymes, cytokines panel, brain tissue samples and more. See this comprehensive Guidelines for details of all medical tests and information on attorney recommendations. [3]
"With the current practice of injecting several multi-valent vaccines [often as many as 9 separate vaccines] into an infant or toddler during the same office visit, some recipients' central nervous systems (CNS) apparently become overloaded and/or the brain suffers dramatic injury from multiple neurotoxins and other toxic chemicals crossing the blood-brain barrier (BBB); others experience severe allergic reactions to one or more of the vaccine components. Encephalopathy or anaphylaxis can occur with fatal results." [3]
Parents are usually in shock immediately after the sudden death of their baby/child. The government will often perform an autopsy, but the parents need to know "they have every right to request the pathologist perform post-mortem blood and tissue assays/analyses" as described in the Guidelines. [3]
"Parents may need an attorney's legal help and/or intervention to get the proper tests performed. Nevertheless, parents have every legal right to request an autopsy be performed, including certain tests looking for toxins, similar to what is done in drug overdose deaths. Parents also have the right to request storage of samples for future tests that are developed as new scientific discoveries are made." [3]
Chances are, if you are reading this, you or a loved one has personal experience with an unexplained death after vaccines. This is an incredibly difficult time and the agony can be multiplied to learn that a procedure you follow for your baby/child, in the interest of keeping them healthy, is one that could potentially have caused their death. My heart aches for the thousands of deaths of babies and young children every single year soon after their vaccines, and I pray these parents will find the answers they need, and will be able to help educate other parents on this subject.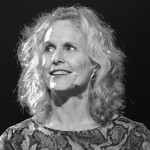 Becky Hastings, a wife, mom, grandmother, passionate follower of Jesus, health promoter, breastfeeding counsellor helping moms for 22+ years, and someone who seeks to research, understand and share truth so people can make wise choices in our crazy mixed up, deceived world!
[1] Heartbreaking Stories of Vaccine Injury. Link Accessed 07/04/2017. http://vaccine-injury.info/about.cfm
[2] Link accessed 07/04/2017. http://vaccinelaw.com/lawyer/2016/03/25/Filing-a-Claim/5-Things-to-Know-if-You-Have-Suffered-a-Vaccine-Injury-_bl24192.htm
[3] Link accessed 07/04/2017. Ericsson, Norma and Frompovich, Catherine J. Guidelines to Autopsy Medical Tests Parents Immediately Should Require an Autopsy That Includes Certain Tests. ©2012. https://vactruth.com/2012/08/21/autopsy-medical-tests/
[4] Link accessed 07/04/2017. Rapport, Jon. Victims of Vaccine Damage Can Sue Manufacturers in the U.S. It's happening now. http://www.robertscottbell.com/government/victims-of-vaccine-damage-can-sue-manufacturers-in-the-us-its-happening-now-by-jon-rappoport/
[4] Link accessed 07/04/2017. Sudden Unexplained Death in Childhood. Wikipedia. https://en.wikipedia.org/wiki/Sudden_unexplained_death_in_childhood