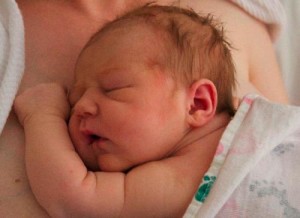 What shots are recommended for my new baby?

What shots does my baby actually need?
Start your research with the first vaccines suggested for babies and the illnesses that you feel most concerned about and work through them all.
The current recommended shots for newborns in the first few hours of life in the USA are:
Hepatitis B (1st of 3 doses).
At 2 months it is recommended that babies be vaccinated with:
Hep B (2nd of 3 doses)
Rotavirus (RV, 1st of 3 oral doses)
Diptheria, Tetanus, & acellular Pertussis (DTaP, 3 different antigens, 1st of 5 doses)
Haemophilus influenzae type b (Hib, 1st of 3 or 4 doses)
Pneumococcal conjugate (PVC13, 13 different antigens, 1st of 4 doses)
Inactivated poliovirus (IPV, 1st of 3 doses)
That is a total of 8 vaccines (±5 needles*) with a total of 20 antigens given to a 2 month old baby regardless of size (how much they weigh) or gestation period (preemies through full-term babies are all given the exact same dose).
At 4 months it is recommended that your baby gets a repeat of all of the above, except Hep B for a total of 7 vaccines (±4 needles*) with 19 different antigens.
At 6 months there is a little flexibility, but your baby usually gets a repeat of all the vaccines given at 2 months:
Hep B (3rd of 3 doses)
Rotavirus (3rd of 3 oral doses)
DTaP (3 different antigens, 3rd of 5 doses)
Hib (3rd of 3 or 4 doses)
PCV13 (13 different antigens, 3rd of 4 doses)
IPV (3rd of 3 doses)
A total of 8 vaccines (±5 needles*) with 20 different antigens.
At 6 months a flu shot is also recommended. Babies are recommended to have two flu shots, four weeks apart, and thereafter they are recommended to have a flu shot every year of their life.  Each flu shot contains approximately 3 antigens, including the controversial H1N1. All multi-dose flu shots contains approximately to 25mcg of mercury in the form of thimerosal. The thimerosal in the flu shot and the aluminum in the other vaccines can stimulate synergistic toxicity. Flu shots have been shown by the Cochrane Collaboration (an up to date, detailed look at all the scientific evidence and research) to be ineffective in protecting young children from the flu.
By 6 months a cumulative total of 24 vaccines (±17 needles*) with 62 antigens is delivered to most babies.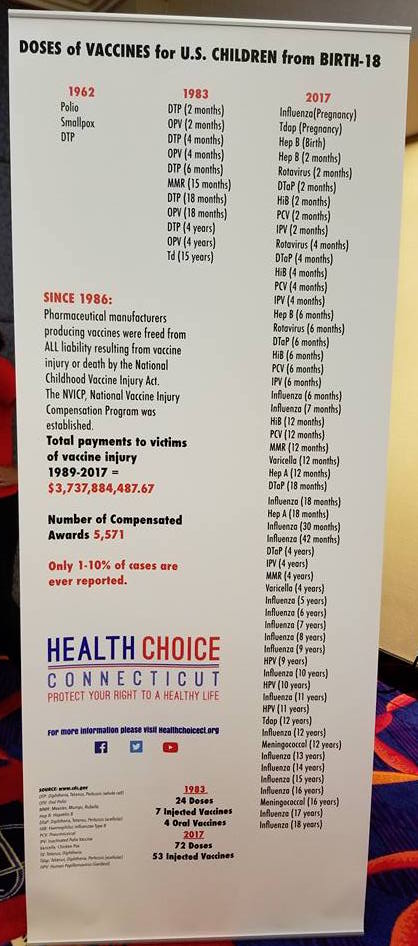 Most parents are not aware of how many shots nor what they contain. Many doctors are not even familiar with the ingredients in the vaccines and the possible adverse events to be aware of, yet they confidently assert that they are all safe. The combination of all these shots has never been tested for safety.
At 12 or 15 months your baby could be given:
His (4th of 4 doses)
PVC13 (13 antigens, 4th of 4 doses)
Measles, Mumps & Rubella (MMR, 3 antigens, 1st of 2 doses)
Varicella for Chicken Pox (VAR, 1st of 2 doses)
Hepatitis A (HepA, 1st of 2 doses)
A total of 7 vaccines (±5 needles*) with 19 different antigens.
At 18 months your baby could be given:
DTaP (4th of 5 doses)
Hepatitis A (2nd of 2 doses)
Flu Vaccine (yearly)
A total of 5 vaccines (±3 needles*) with 7 different antigens.
Before your  baby is two years old, the CDC says they need 36 vaccines against 14 different infections, delivered via 24 needles, and containing 91 different antigens.
Between 4 to 6 years children are recommended to get repeat boosters for
DTaP (5th dose)
Polio (4th dose)
MMR (2nd dose)
Varicella (2nd dose)
A total of 8 vaccines (±4 needles*) with 8 different antigens.
In total, by the time your child goes to school they will have received 46 doses of vaccines (±29 needles*) with 100 different antigens. These injections bombard the immature immune system which is expected to recognise and mount a specific defense against each one. See further CDC complete recommended vaccination schedule chart.[1]
Children are recommended to get additional vaccines at 11 years old: Meningococcal, TDaP (the adult form of DTaP, a 'booster'), and HPV vaccine (3 doses). Please research these shots carefully before accepting them for your children at this very sensitive stage of life.
Some questions you might want to ask your doctor or any older people who are advising you to give your baby all the shots on the schedule on time;
Why have there been so many vaccinations added since I was a child?
What were the results of studies looking at the combined impact of all of these vaccines injected at the same visit? (To date there have been no studies on the combined cumulative impact of all these vaccines).
If my baby has a serious reaction, who is responsible? How will I get medical care if it is needed? (The CDC, your doctor and all vaccine manufacturers have zero liability in the event of any bad reaction to vaccines given. The parents are 100% responsible for the risk of vaccine injury.)
What signs should I be aware of after a vaccine that might suggest a bad reaction?
How have doctors been trained to recognize vaccine reactions?
Do you know how to report an adverse reaction to vaccines throuth VAERS (Vaccine Adverse Event Reporting System)?
One reason this information is overwhelming is because most of us got shots when we were children. We think the shots they want to give our babies are pretty much the same as what we had. We are not familiar with the current recommended schedule. Take some time to familiarise yourself with the schedule, with each disease, and the risks of having the disease versus the risk of the vaccine.
An additional factor to consider is that there have been no studies on the carcinogenic impact of most vaccines – i.e. is there a likelihood that this vaccine, or this combination of vaccines could increase childhood cancer rates? It has not been studied.
Additionally, vaccines have not been studied to determine if they will impact the future fertility of your child.
Hopefully this short summary has been helpful for you as you seek to navigate the maze of information to you on the BEST way to keep your baby safe and healthy. Many parents are shocked to realise the number of vaccines now recommended for children. Vaccines are NOT required for school attendance in 47 states. A religious exemption can be submitted by anyone regardless of your religious affiliation, or no religious affiliation. All states must accept a religious exemption in lieu of vaccines except CA, MS, and WV.
I know new parents need lots of sleep. They don't need to be losing sleep because of fear about vaccinations. As you gain information on this subject, you will be able to make a confident decision so you can sleep peacefully at night! If you do decide to give your baby any vaccine for any reason, please read this first so that you can take some important steps to help protect your baby. Remember, the older the better, the heavier the better, the fewer the better.
Please post any questions below.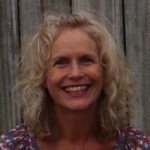 Author: Becky Hastings, wife, mother, grandmother, passionate follower of Jesus and truth. As a breastfeeding counselor for over 23 years Becky is devoted to helping parents make wise decisions for the long-term health and wellbeing of their babies. As a member of a Vaccine Safety Education Coalition, Becky writes and speaks on the topic of vaccine safety.
*Sometimes vaccines are combined into a multiple combination such as PEDIARIX and INFANRIX, so the actual number of needles used could vary slightly.
[1]