Originally published on January 2017
No longer in the stage of life of having small children – with all the joys and tasks they create – I now have the blessing of grandchildren! This allows me time to think about the significance of motherhood and seek to encourage moms in the most important role they could ever have. Seeking wisdom through the Bible daily, God sheds light in my heart and I desire to share this light with others.
Peter speaks directly to leaders in chapter five of his first letter, "Shepherd God's flock. Not for the money, but eagerly." These words powerfully impacted my heart one morning. Who are these words directed to? Leaders. Who is a leader? Parents are leaders. Mothers are leaders. We are entrusted with the leadership of our children.
What does it mean to shepherd a flock? I'm no expert in sheep, but my guess is the obvious things – take care of them. Make sure they have safe food, a safe place to eat and protect them from forces that might attack and harm them. David is a great example of a committed shepherd. He tells us that he actively protected his sheep by killing a lion and a bear. He didn't abandon his sheep. He didn't expect anyone else to come in and do his work for him. He was ready. He was alert. He was practiced. He attacked the enemies that sought to attack his flock.
We also read many of David's psalms and we know God asserted that David was "a man after God's own heart." David was certainly not perfect. He committed adultery and murder and sought to cover it up. He married many wives and didn't have a great track record as a father. However, God continues to affirm that David's heart was directed toward God. I believe part of this comes from his occupation during the boredom of looking after his sheep. Let's face it, when you are looking after sheep, there are times of boredom – when everything seems to be going well. David used this time to exalt in God. He wrote down praises to God and he memorized them. He used his down time to extol God and bask in who God is.
As mother-leaders we are to be prepared to actively protect our flock – the children we are blessed to bear and raise. We can also use the times of boredom to dig deeper into knowing God, knowing His word, memorizing His word and exalting God in our lives.
In 2017 we need to know exactly what dangers our sheep are facing. We need to have an awareness of the very real dangers in our world so that we can expose them and help our children avoid being consumed by the enemies they will encounter. I don't believe we are called to push for a better world, or even hope that there will be a political solution to the evil we see around us. But, as a vigilant shepherd, as a mother today, we seek to protect our babies. God has entrusted them to our care; we must be aware and warn them of danger. An alert shepherd will investigate potential danger before advancing to a new area. Shepherds should be able to understand, point out, and explain the reason a particular path holds danger.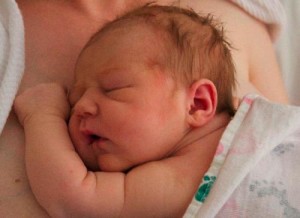 For me personally, as someone who has been blessed to get support and information that enabled me to have natural births and breastfeed the five children I was blessed by God to bear, the world of childbirth and early parenting are close to my heart. Knowing how empowering the act of giving birth naturally was for me, knowing how empowering the act of nurturing a baby exclusively at the breast is, and watching with delight as baby grows and thrives on breast milk alone is an unparalleled experience.
I believe the enemy wants to rob women of this empowering experience. Further, the enemy seeks to sow discord in the hearts of children and break the bonding process experienced easily through natural birth and breastfeeding. I am not trying to criticize anyone who has had a different experience, but the reality is, bonding is more difficult when there are complications in childbirth and when early breastfeeding is a struggle. These are not insurmountable challenges, but require much more effort and determination to get through. As a breastfeeding counselor for 23+ years I have seen women overcome incredible challenges to successfully breastfeed, but my heart aches to watch completely unnecessary complications develop because of lack of support, or poor recommendations to unsuspecting women.
I believe the medical establishment has so medicalized the childbirth experience that most women are deprived of the support necessary to watch their body give birth. A woman is designed to give birth and her body is the most amazing part of the process. Our modern medical practices often unnecessarily complicate the process and serve to DISempower women of their biological strength. Again, this is not meant as a criticism to specific women, who generally do the best with the situation they face, but to the system. Medicalized births often lead to increased trauma to both mom and baby and can make breastfeeding more difficult. Additionally, standard hospital practices, such as early cord clamping, routine vitamin K injections, eye ointment, and some of the well meaning advice given by staff can adversely impact bonding and breastfeeding. Medical personnel who are ignorant of breastfeeding can create many obstacles for a brand new mother trying to get breastfeeding off to a good start. Routine circumcision of male newborns can seriously impact breastfeeding – yet mothers are not warned.
As a breastfeeding counselor, nothing hurts my heart more than watching innocent, but ignorant, parents, blindly follow medical or cultural advice and end up actually harming their own child. They do not intend harm to their precious baby, but the system has ensnared them into decisions that are not in their baby's best interests for lifelong health.
How? The list is long. Giving pregnant women vaccines which are known to harm the developing baby, giving many ultrasounds in pregnancy, routine birth practices (such as routine inductions or quick C-sections) designed with the doctor or hospital in mind but which put baby at greater risk of harm, vaccines given to baby, circumcision, allergy shots for children, Tylenol, screen time for babies and children (more addictive and damaging than some drugs), GMO food, processed foods, blindly trusting public schools or curriculum, Disney movies, etc.
I was once in darkness about most of these things. I didn't know how harmful they were. But, having researched and now understanding the danger, I can no longer blindly continue these harmful practices for myself. As an "older women" I can no longer stand idly by and watch younger women get sucked into very dangerous fields where the enemy stands ready to devour both them and their young lambs.
So, I must speak out and warn others, despite the risk of being dismissed as crazy, or ridiculed by what I point out. I am encouraged by Paul's admission of craziness,
"For if we are out of our mind (super crazy), it is for God, and if we are in our right mind, it is for you. For the love of Christ compels, us because we have concluded this: that one has died for all, therefore all died. And He died for all that those who live, no longer live for themselves, but for Him who for their sake, died, and was raised." 2 Corinthians 5:13-14
Peter warns us that we need to '"Be serious. Be alert. Your adversary the Devil is prowling around like a roaring lion, looking for anyone he can devour. Resist him and be firm in the faith." 1 Peter 5:8-9
This is why I started this blog. Thanks for reading. Thanks for sharing.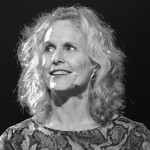 Author: Becky Hastings, wife to John for 36 years, mother of five, MIL to two, grandmother of six, passionate follower of Jesus Christ. A full time truth seeker, especially in the areas of health and children. Navigating our present day world can be challenging, God's timeless truths in the Bible are my guide.