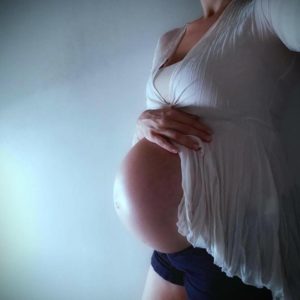 Dear mom to be,
I'm older than you; probably a lot older. I even have children who are older than you. You know many people like me and you take our words with caution – because we can't possible know or understand your reality. You might be bombarded with well meaning advice.
I pray you will take a few minutes and try to understand my heart. I truly want only the best for you. I am older, but I have learned a lot in my many years and would love to share what I have learned with you – both from my mistakes and from my learning.
I've always tended toward being a trusting person. I have been duped many times because I put trust in the wrong place. My life was forever changed when I made the choice to anchor my trust in Jesus Christ alone. My wholehearted desire to seek a growing relationship with Jesus, my Savior, has led me to investigate all the decisions I make differently, especially for my babies.
When I was a very young expectant mother, God brought several wise women across my path who provided input and wisdom beyond my years. They urged me to investigate:
I totally believe in your ability to be an amazing mother. However, there are forces at work in our society which are going to make it a lot harder for you to achieve your own expectations. There has never been a more difficult, more confusing time to be a mother.
When I was younger I couldn't imagine a world where harm would be done to babies just for the sake of making a profit. Unfortunately, as I have learned more about the world, I've seen it happening in far too many arenas; confirmed by far too many moms. I don't enjoy being skeptical and suspicious, but as a mother who desires only the best for her babies, it pays to be vigilant about everything.
Most parents are quite concerned about car seats, mattresses, diapers, and other basic baby items. I encourage you to be even more vigilant about the health choices you make for your baby. Don't take anything for granted. Don't wait until you are in the hospital or doctor's office to investigate the many routine procedures they now perform on newborns or recommend during pregnancy. Don't be afraid to hold a different opinion than the doctors or nurses. They probably have blindly accepted the information put out by the CDC. Their position and the pressure of insurance companies requires them to adhere to "routine standard of care" procedures, but that does not mean these practices are best for you and your baby. There are many highly intelligent members of the medical community who actively question and disagree with a lot of standard of care practices.
Making choices that go against mainstream recommendations can be a scary road to travel. I believe God gives mothers basic intuition on how to protect their baby and my desire is to nurture your intuition so that you can be a powerful advocate and warrior momma, doing everything you need to do to protect your baby from anything that could cause harm.
That is why I write. I am passionate about healthy empowered moms with healthy babies. I don't make money! I have been researching many of these topics since I was newly pregnant 35 years ago. I have linked many of my previous blogs about these topics throughout this text. I encourage you to take a serious look at this information. I'd love to discuss any aspect of mothering with you. I realize you may make choices different from mine, and I respect your right to those choices. However, I urge you to make fully informed choices. Investigate, ask questions, dig deeper. Your baby will thank you.
All my love,
Becky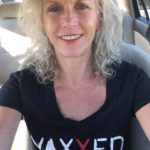 Author: Becky Hastings, wife to John for 36 years, mother of five naturally born breastfed babies, grandmother of six, passionate follower of Jesus and truth. As a volunteer breastfeeding counselor since 1993, Becky is devoted to helping parents, especially mothers, make wise decisions for the long-term health and wellbeing of their babies.