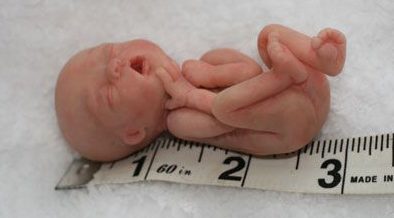 Many deny. Dr Richard Pan stated in the CA legislature (was he under oath??) that it was a myth that vaccines contain aborted human fetal cells. Many doctors state something similar. Even a well known Christian author who writes science text books, denies the use of aborted fetal cells in vaccines. Dr Paul Offit, a primary vaccine spokesperson, actually admits the use of fetal cells, but said there were only 2 abortions involved and they were a long time ago.
Watch this 5 min video excerpt where Dr Stanley Plotkin admits that well over 76 abortions took place in the development of the Varicella, Rubella, MMR, and Hepatitis A vaccines. His testimony is part of a 9 hour deposition which he volunteered to do in a child custody case in Michigan involving vaccines in January 2018. He confirms in this statement that his experiments involved lung tissue, skin tissue, tongue tissue, and tissue from other body parts of these healthy babies who were aborted at 3+ months gestation.

Perhaps most surprising is Dr Plotkin's complete disregard – at any point in his illustrious vaccine career – to investigate whether injecting human DNA fragments could have a deleterious nonspecific effect (unintended consequences, in lay terms). In correspondence, he dismisses the extensive work of Dr Theresa Deischer who notes clear signals in the population after the introduction of vaccines containing aborted fetal cell fragment debris. I summarized some of her conclusions in a previous blog. On what basis does he dismiss her? She's well known to be Anti-Vax. I don't think she started out against vaccines, but she allowed the science to influence her opinion of vaccine safety – which any honest scientist would do.
Dr Plotkin admits being an atheist and shows disdain for those having a religious conviction against the principle of using aborted human cells for scientific experimentation. The vaccine package inserts list aborted fetal cell fragments in the ingredients. And here, the man who states publicly that his vaccine text book is more reliable than the Bible, admits there were a very large number of abortions involved in the development of vaccines.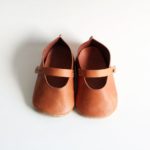 Would you buy your baby shoes made with human baby skin?
Is it ok to have human fetal cells in any product?
It is clear that abortions provided a foundation for vaccine science and that vaccines continue to contain aborted fetal cell fragments. You can find more details here.
Christians. We need to talk. Do you think injecting babies with both male and female DNA fragments is a good idea? Do we NEED this procedure in order to keep our babies healthy? How is this different from sacrificing babies to Molech? I'd love to hear your views.
My goal is not to provoke guilt in anyone. We don't know what we don't know. But please, do not let your actions, guided by the medical advice you received, continue to dominate your current outlook. Young parents need wise information. Young Christian families depend on Christians they look up to. We owe it to them to be fully informed. Can we really afford to ONLY listen to the spokespeople for the $60 billion vaccine industry? Please take a few hours to review this critically important topic.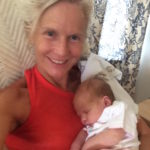 Becky Hastings, wife, mother, grandmother, avid reader, health promoter, and seeker of truth through Jesus Christ. Navigating health information can be confusing. Becky writes, speaks, and shares, hoping to educate parents on the anomalies and contradictions in many aspects of modern medical recommendations.