"As high as the heavens are about the earth, so are My thoughts higher than your thoughts and My ways higher than your ways." Isaiah 55:9
What does God desire? Is there ONE thing God desires more than anything else?
Repentance. What is it? A recognition and acknowledgment that I have done wrong, that I have been pursuing the wrong path. Even my best efforts, my noblest deeds, apart from my Creator, are of no credit or value to Him. HE must be my starting point, my inspiration.
True repentance denotes a change of mind. Not a whimsical change, an enduring, lasting change. I must realize I am not good; I need a new heart and mind to even grasp what defines 'good.' Jesus clearly stated that we cannot embrace God, our Creator, without fully accepting and embracing Jesus Himself. Refusing to repent of the basic flaws in our thinking prevents us from fully receiving all the Creator desires to bestow on us.
Repentance is HARD! It challenges us to the core of who we think we are. The older we are, the more challenging it will be, because the foundation of all we profess to know about ourselves and the world around us, must shift to allow the light of Jesus Christ to re-interpret everything.
How do I being? Honestly. Perhaps like this,
"Lord God, my Maker, I don't really believe my biggest problem is me, or that I need to repent. But I have a desire burning in my heart to know You, to please You, and to do good. Help me start where I am. Reveal Yourself and Your truth to me. I'm not convinced that Jesus is the exclusive access point to You, but I'm willing to explore. Since You designed me and all I see, I accept that You are higher and greater. If You indeed can be known by me, I accept Your offer. Lead me."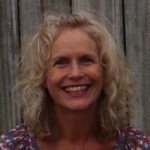 Becky Hastings, a wife, mom, grandmother, passionate follower of Jesus, health promoter, breastfeeding counsellor helping moms for 22+ years, and someone who seeks to research, understand and share truth so people can make wise choices in our crazy mixed up, deceived world! Seeking to practice repentance every day!