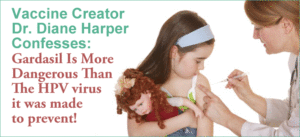 There are so many similarities in all of these Gardasil Injury stories. They were pushed and bullied to get the Gardasil vaccine by a doctor they trusted. They were told, "This vaccine will prevent you from getting cancer." Consumers must be warned. The marketing promoting this shot is aiming at young people and their parents with a strong push. However parents must be discerning. This vaccine is harming girls, and boys, on a grand scale. Every family must research the truth.
Below is a collection of videos recounting severe vaccine injury after Gardasil. When these girls, and one boy, experienced severe reactions after the vaccine, all connection to the Gardasil shots were repeatedly denied by the medical professionals. These girls were in severe pain. Symptoms varied widely, and were horrific. Many of these girls were not able to get out of bed, not able to go to school, couldn't walk, have serious ongoing digestive issues, and many other serious results. Seeking medical care resulted in multiple visits to doctors, specialists, and often psychiatrists because the conclusion was that all the symptoms were 'just in their head' or a result of stress. They call it "Conversion Disorder" because the many specialists cannot find a reason for the severe physical symptoms, but refuse to investigate the possibility that it could be caused by all the aluminum in the Gardasil vaccine, along with the other ingredients.
Any supposed 'benefit' from this shot is not worth the vast suffering that too many families have experienced as a result of Gardasil vaccine. This vaccine should be re-called immediately, as it has been in other countries.
Meet the girls (and one boy) injured by Gardasil:
Jacqueline Duncan was a dedicated dancer; vibrant, healthy, full of energy and vitality. Now she spends most of her days in bed. She is in constant pain and has no energy. In 2011, while she was sick, she was pushed to get the Gardasil vaccine. The doctor said to her father, "So you want your daughter to get cancer?" She was given the 2nd shot in 2013. The doctors she saw while in extreme pain just treated her like it was all in her head. Today she is 19 years old and only recently learned about the reality of Gardasil injury syndrome impacting thousands of girls after they were injected. Gardasil injury damages the entire family.
Caitlyn Kerry was pushed into getting the Gardasil vaccine, but was never warned how drastic the changes in her life would be. She had all three of the Gardasil doses.  She just turned sixteen and her life has been totally derailed for the last two years. She was a Green Belt in Karate, walked extensively, enjoyed life, school and her family. Her mom is a special education teacher in the same high school. Now, she continues to struggle daily with severe pain, often confined to a wheelchair and severe seizures. She cannot walk, or do Karate.
Kerry Hughes, 15 was pushed and bullied to get the Gardasil shot in addition to the TDaP and Meningitis vaccines in 2013. The doctor assured her the only side effects would be a sore arm and maybe some dizziness. The reaction was progressive and gradual. Diagnosed with "conversion disorder" which is the medical way of saying, 'it's all in your head.' She know experiences daily headaches, deep muscle pain, POTS,
Britt Fiste from Ohio eloquently describes her horrific experience of serious longterm disability caused by the Gardasil vaccine which she was pushed to get by the doctor at the age of 21. She had two of the three doses of Gardasil and now lives with constant pain. "Why can't they admit that what they are doing is wrong? It shouldn't be about money, it should be about human beings. The medical field was created to save lives, not destroy them, but this Gardasil vaccine is destroying lives."
Leah, from Ohio, was 11 when she was given the Gardasil vaccine in 2013. She got all three doses, despite many many extreme side effects, all denied by the many doctors she visited.
Caitlin paid the ultimate price after years of horrific suffering brought on by the Gardasil vaccine. Her mom's tells the full story to Polly in Atlanta.
Colton, from Utah, was also pushed to get the Gardasil shot. Gardasil is now recommended for boys from the age of nine. Colton was 13, healthy and strong. He received all three doses of the Gardasil vaccine. After the third dose he has a severe reaction which has changed his life forever. After the Gardasil injury he must wear this breathing apparatus permanently. Colton was hospitalised for 88 days with severe paralysis. His doctor did acknowledge the connection to the Gardasil vaccine and reported it to VAERS (Vaccine Adverse Event Reporting System). The doctors continue to try to get Colton and his mom to accept the flu vaccine.
Five years ago Jennifer, a 25-year-old married mother with a three-year old daughter, was bullied into accepting the Gardasil vaccine. She refused at first, but the nurse's pitch that it was "Anti-Cancer" finally made her agree to receive it. Within 48 hours she was in the hospital. She didn't make the connection to the Gardasil vaccine. After the third dose (yes, she got all three, never putting together the severe reaction she had to the first two) she has been continuously sick with seizures, vision loss, numbness, internal tremors, brain fog, insomnia, fatigue. Believing the doctors denials, it took the family two years to understand the connection of her extreme disability and the Gardasil vaccine.
The medical establishment is not unaware of the injuries caused by Gardasil. This video, Not a Coincidence, was made by the Canary Party in 2013 and clearly describes the devastating harm caused by this vaccine, including deaths. Yet our government regulators ignore the harm in favor of pushing and promoting the vaccine at the behest of the pharmaceutical giants profiting from this carnage.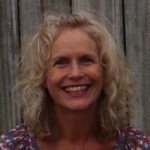 Author: Becky Hastings, wife, mother, grandmother, passionate follower of Jesus and truth. As a breastfeeding counsellor for over 23 years Becky is devoted to helping parents make wise decisions for the long-term health and wellbeing of their babies. As a member of a Vaccine Safety Education Coalition, Becky writes and speaks on the topic of vaccine safety.