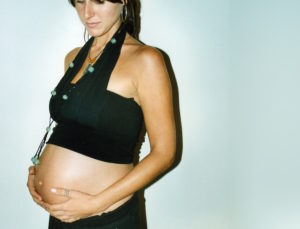 Pregnant? I am so glad you are here. If your doctor tells you "it is now time for a flu shot or a TDaP shot" and acts like it's just a normal thing ALL pregnant women do, please ask them to bring the vaccine package insert (VPI) so that you can read it together. Go to "Section 8: Use in Specific Populations." Read what it says regarding this vaccine in pregnancy. I have a VPI for Flucelvax which states that studies have been done on pregnant rabbits with no adverse impact noted. However, it also includes this:
"There are no adequate and well-controlled studies in pregnant women. Because animal reproduction studies are not always predictive of human response, this vaccine should be used during pregnancy only if clearly needed."
If your doctor continues to push you to get ANY vaccine, as a young mom, you might want to smile sweetly and say, "I'll think about it. Can I take this (VPI) so I can study it? I also want to discuss it with my partner." Pushing pregnant women to accept vaccines is a fairly new recommendation. Most women with children over the age of 10 are horrified that it is even happening.
A fellow vaccine truth activist, Stef Miharas, made a phone call to the FDA. This is what she found out:
Notice to all pregnant women: after an hour phone call with the FDA to check the CDC – this is what I was told! No vaccine – not FLU nor TDAP – is approved for use in pregnant women! The FDA is unwilling and unable to censor the CDC. The only one who can issue a public message is the Secretary of the Department of Health and Human Services, Sylvia M. Burwell.  Since she is silent, she is either woefully uninformed (ignorant) or #bought! Any doctor who has not read and explained to you the entire package insert, which lists all possible adverse events and the cautions about use in specific population (i.e. pregnancy), is in non-compliance with the FDA! Call your elected officials! This must stop! #cdc #vaxxed #cdcwhistleblower
Attention pregnant women…here's the TDaP (Boostrix) vaccine made by GSK. Find Section 8: Use in Specific Populations. While you have it open, you might want to stop by and read Section 5: Warnings and Precautions and Section 6: Adverse Reactions.

You can read the full Boostrix vaccine package insert here.
Ironically, the HHS website clearly states their purpose "The Department of Health and Human Services (HHS) protects the health of all Americans and provides essential human services, especially for those least able to…". HHS is led by HHS Secretary Sylvia M. Burwell. Check out her biography here. She has two small children. Maybe she truly believes vaccines are good for pregnant women. If we all sent her an email, maybe she will change her mind?
HHS Office of the Secretary
Sylvia M Burwell
E-mail Address:
scheduling@hhs.gov
Here are the conclusions from a detailed analysis of scientific data on giving the flu vaccine to pregnant women:
The ACIP's recommendation of influenza vaccination during pregnancy is not supported by citations in its own policy paper or in current medical literature. Considering the potential risks of maternal and fetal mercury exposure, the administration of thimerosal during pregnancy is both unjustified and unwise. Pregnancy should continue to be a time when doctors are highly protective of their patients with regard to any fetal exposure. Without adequate safety testing, a risk-benefit analysis of influenza vaccination during pregnancy is not possible, and therefore the ACIP's present recommendation should be withdrawn."
Read more Influenza Vaccination During Pregnancy: A Critical Assessment of the Recommendations of the Advisory Committee on Immunisation Practices (ACIP), by David M. Ayoub, M.D. and F. Edward Yazbak, M.D,  http://www.jpands.org/vol11no2/ayoub.pdf
Vaccines, like all other medications, given to pregnant women can have significant health impacts. Please urge all pregnant women you know to investigate thoroughly before they accept any 'routine' medical procedure. Previous blogs I have written which address the issue of vaccines given in pregnancy:
TDaP & Flu Shots in Pregnancy?
Flu Shots in Pregnancy?
More on Pregnancy and Flu Shots
DTaP/TDaP Effectiveness
Info on Zika for Pregnant/Potentially Pregnant Couples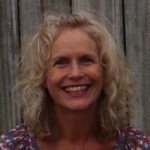 Author: Becky Hastings, wife, mother, grandmother, passionate follower of Jesus and truth. As a breastfeeding counselor for over 23 years Becky is devoted to helping parents make wise decisions for the long-term health and wellbeing of their babies. As a member of a Vaccine Safety Education Coalition, Becky writes and speaks on the topic of vaccine safety.