The overriding issue in the vaccine debate is choice. Many highly educated doctors and parents, who take the time to closely dissect the research behind 'vaccine science', develop deep concerns.
Anyone who desires the truth and wants to understand vaccines should start simply by reading the vaccine ingredient list. The ingredients of each vaccine can be found in the complete vaccine package insert (VPI) provided in the box from the manufacturers – not the "info sheet" that the CDC has prepared and that your doctor will have in his office. You can read all the package inserts on the FDA's own website. Section 11 of every VPI contains the ingredients. Look up the Material Safety Data Sheet (MSDS) on each ingredient.
When discussing vaccine ingredients, many who are pro-vaccine repeat (ad nauseam) that the ingredients we eat (i.e. pears) contain more of these toxic chemicals than are in vaccines. This concept deserves deeper consideration. The FDA has standards for safety for the ingestion of many of the ingredients listed in vaccines. However, ingestion is inherently safer than injection because the gastro intestinal tract contains and eliminates toxins rather efficiently. Injecting toxic chemicals intramuscularly is exposing the body to far more harm. The blood system and lymph system is not always able to identify and eliminate harmful ingredients such as aluminum, formaldehyde, polysorbate 80, mercury, and Glutaraldehyde.
Vaccines also contain protein and DNA fragments from the growth medium used which could include aborted human fetal tissue, dog tissue, egg tissue, monkey kidney cell tissue, etc. Apart from the ethical issues raised by these methods of vaccine development, especially for those who maintain a 'pro-life' or vegan standpoint, very little scientific study has been done to determine the impact of injecting these fragments of foreign material into the muscle of a small baby. One study on the elimination of aluminum by infants after receiving vaccines containing aluminum adjuvants showed that it was not excreted in the urine and was not measurable in the blood in the two weeks following the injection. Where was it? Since the researchers did not find it excreted by the body, the obvious question that one would think they would be eager to ask and answer is, "Where is the aluminum and what is it doing?" Further studies have not been published, so the answer is conjecture, but seems obvious. The aluminum must be in the tissue, brain, other vital organs, or bone since it was not eliminated into the blood system or urine.
The point is that we are regularly injecting babies with a host of harmful ingredients with blind faith that these vaccines will be safe and will prevent a range of "vaccine preventable disease." What is the truth?
There is a risk associated with every medical procedure. The US Supreme Court has ruled that vaccines are "unavoidably unsafe." Those were their exact words. Where there is a risk, there must be a choice.
The state of California passed a bill which made a significant change in the ability of families to have a choice in giving a potentially harmful medical procedure to their babies and children if they want to participate in schools.
The rationale behind this push to force vaccines on all children is hard to grasp. A healthy child who has not received the Hepatitis B vaccine (which is given in three doses and contains 0.25 mg of aluminum per dose) cannot attend school in California, Mississippi, and West Virginia, yet a child diagnosed with an active case of Hepatitis B can go to school and no one would ever know, because that child's medical status is protected by law as privileged medical information – and rightfully so. But is this logical?
A further question that must be asked by those considering vaccines is, "Do vaccines even prevent the diseases for which they are intended?" Recent incidents of multiple outbreaks of various diseases in the mostly vaccinated populations in both the USA, India, and China demonstrate that the vaccines are not delivering on their promised protection from infectious diseases.
Most parents who find themselves strongly opposed to mandatory vaccines were once quite pro-vaccine. They have learned through a long difficult experience that sometimes what you think is good for your child can actually cause a great deal of harm. In fact, for some families who have watched their child die immediately following a 'well' baby visit where they received multiple vaccines given at one time injected into the thighs while they helped hold baby down, the guilt is enormous. They were not told that the CDC recommended shot schedule has never been tested for safety. Many vaccines have been added to the schedule without ever considering the combined impact of multiple vaccines on the infant's body.
Other families have watched their precious baby regress in their previous abilities and become challenged with numerous physical symptoms demonstrating severe damage in the body. When they return to the same doctor who gave their baby the vaccines, and ask for help to understand and fix the host of symptoms, those same doctors deny any connection to vaccines and often dismiss them from their practice. The doctors are unable to address the myriad of physical symptoms resulting from vaccines, from non-stop diarrhea, constipation, neurological digression, seizures, tics, head banging, loss of speech, failure to thrive, etc. Parents recognize something is severely wrong with their child and are left helpless. They know their child is in pain and the severe gastrointestinal connection is obvious, but they don't know where to begin to heal or fix the damage caused by vaccines.
Parents are left with the aftermath of a debilitated child and absolutely no support. The vaccine manufacturer is indemnified. No matter what happens after a vaccine, the manufacturer is not responsible. The CDC, who recommends nearly 80 vaccines to all children during their childhood, is also free from liability. The doctor and/or nurses who inject the vaccines have no legal responsibility for what happens, and further, are deeply indoctrinated that vaccines are 'safe and effective' and thus often cannot recognize the overwhelmingly obvious impact of the vaccine on the overall health of the child in front of them. They do not want to see it, and they have no understanding of how to help heal the child.
Do you believe in vaccines? That's an interesting word. It seems a word that should be connected with a religion. Perhaps it is. Perhaps the whole system of vaccination promoted by the western medical system is just a man-made religious system.
This information is not designed to make you feel guilty for what you did or didn't do as a parent. 99% of all parents want the best for their child. Every action towards our infant is done from the depths of our loving hearts. We want the BEST for our babies. Sometimes we are misled by those we trust and respect. They may be misled because they respect the 'experts' who perhaps have undisclosed vested interests, or complete ignorance. Doctors are generally very busy and don't have time to research each topic in depth. They trust "experts" to do unbiased analysis and evaluations. It is time for more unbiased science to fully examine all the facts surrounding the vaccine debate.
The point of understanding vaccines and the potential harm they can have on babies is to help educate those making this decision today. We can't change the past, but we can warn the generations to come so that they make wise choices. It's all about choice.
Here are some excellent resources to help you on your journey towards understanding the vaccine debate: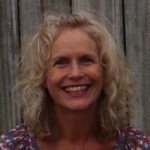 Author: Becky Hastings, wife, mother, grandmother, passionate follower of Jesus and truth seeker. As a breastfeeding counselor for over 23 years Becky is devoted to helping parents make wise decisions for the long-term health and wellbeing of their babies. As a member of a Vaccine Safety Education Coalition, Becky writes and speaks on the topic of vaccine safety.