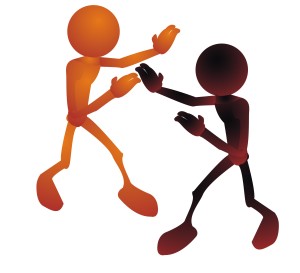 Help! I have a family member who wants to vaccinate a child I love. What can I do to get them to change their mind????
Sometimes significant family members refuse to research factual information, yet strongly disagrees when we present the true dangers and risk of vaccines. Vaccine debates in families can become extremely emotional. Both sides feel committed to their point of view.
If you are having vaccine safety discussions with someone you love, who also loves your child, it is critically important for you to remember that you are on the same team. You both want the best for your precious baby. It's not about who is right and who is wrong, but it is about what is truly best for your baby. It is also important to recognize that the media and the medical system push vaccines on the public through well designed fear campaigns. Many times conversations about vaccines can become a heated topic. It is best to avoid that. Sometimes asking a friend to play the role of arbitrator can be helpful. It is always helpful to pray. God can truly work miracles, even today.
Understanding the point of view of the other person is a priority and will help open up calm rational discussion. Seek first to understand. Don't even try to change their mind. Have a few conversations just exploring their background beliefs on the topic of vaccines.
Is the pro vaccine stance rooted in a fear of disease? Which particular disease? Where is their information or fear coming from?
Does their pro vaccine stance stem from social fear? Maybe their own parents or family has drummed it into their mind that anyone that doesn't give vaccines is just stupid or irresponsible, and they don't ever want to have 'that conversation' with them.
Are there any medical/educational factors in their background? Maybe a course they took where a teacher stressed vaccines were safe and effective and everyone should get them.
Is there a previous tragedy in the family that they think might have been prevented with vaccines?
Lack of education, yet pride. Sometimes when a person is bombarded with 'scientific evidence' it makes them feel inferior so they dig in their heels just to demonstrate their strength and power. By listening and showing respect for their views it can give them space to let go of their pride.
When you are reasonable and listen, it will enable you to slowly ask questions and impart important information about the specific risk of vaccines. Many of us have been researching the harm of vaccines for years and could give several hours worth of lectures on the topic. That is WAY TOO MUCH information to share. We need to simplify and make very simple requests like, can we read the vaccine package insert together? Many people find exploring the vaccine package inserts supplied by the manufacturer for each shot contains valuable information to understand both the ingredients in the vaccine and the adverse events noted when it was studied.
Another step is to research the disease which the pro-vaccine family member fears the most. Look at the actual number of cases of the disease so you know the risk and learn how to treat it.
A critically important area to research is the design and function of the infant's immune system. Scientific understanding of the development of the immune system in the last 10 years has exploded. So much new information is now available on the gut/brain link and the lymphatic system that all medical textbooks need to be re-written. Most doctors are not able to keep current on the latest scientific discoveries.
A parent's most important role in the early years of a child's life is to protect their babies brain. Ask your pro-vaccine family member to look into the blood brain barrier. No parent will knowingly put their baby into a faulty car seat, yet we inject baby with chemicals we would never let them touch or put into their mouths. Stick to limited information. One ingredient of particular concern is aluminum.
I highly recommend watching any video on Youtube by Dr Suzanne Humphries, especially the videos in which she explains exactly HOW the infant immune system develops. All her talks contain the latest unbiased SCIENCE. Everything she explains is evidence-based with REAL science, not the bought and paid for type. I linked her video on this blog. Stress the importance of finding unbiased scientific support for any decision you make. You are on the same team and both parents want the best for your precious baby – safety from illness and a long healthy life. The question is, how is that achieved?
Regarding the recommendation implemented in 2013 by the CDC for every woman to get a TDaP for every pregnancy, please research carefully before you inject anything into your body when pregnant. I wrote about shots recommended for pregnancy here.
If you have tried everything and your partner still feels strongly about giving your baby vaccines, as a last resort, may I respectfully suggest that you ask to schedule a face to face conversation to discuss one specific request. Don't rely on texts, or sending links via email. Make an appointment like this, "Hey, when would be a good chance for us to have an important conversation? I just want to make sure it's a time when we won't face any other distractions, so that we can truly hear each other." Set a day and time.
Plan what you want to say. It might be something like this, "I know you think vaccines are really important for ____ to receive. I know you are concerned about infectious diseases and would never want our baby to suffer. I know you trust ______ (the doctor) and want to be a great parent. You are a great parent, by the way. I have one request. Could we please delay all vaccines until we are able to have some more rational conversations about this topic. We might need someone to come and help us talk about it. I would like to recommend specifically that we delay all vaccines at least until the baby's blood brain barrier is fully formed. My particular concern is that the ingredients in the vaccines which are injected will make their way to the brain."
There are differing opinions on when the blood brain barrier closes (perhaps your partner would want to do more research), but experts agree that it is sometime between 2 – 8 years. If you can get an agreement to wait until 2 years, research, pray like crazy, and try to understand your partner's point of view! Asking questions and try to understand where they are coming from, without trying to win every argument will go a long way in helping them eventually come to understand the truth about the vaccine debate.
Finally, if for whatever reason, your baby is given vaccines, please read this first so that you are fully prepared and understand the process, and how to make it easier on everyone.
You might not agree, but I believe the issue of vaccine safety is part of a spiritual battle we face. Paul gave Timothy, his young prodigy, this profound advice:
"Opponents must be gently instructed, in the hope that God will grant them repentance leading them to a knowledge of the truth, and that they will come to their senses and escape from the trap of the devil, who has taken them captive to do his will." 2 Timothy 2:25-26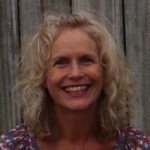 Author: Becky Hastings, wife, mother, grandmother, passionate follower of Jesus and truth. As a breastfeeding counselor for over 23 years Becky is devoted to helping parents make wise decisions for the long-term health and wellbeing of their babies. As a member of a Vaccine Safety Education Coalition, Becky writes and speaks on the topic of vaccine safety.