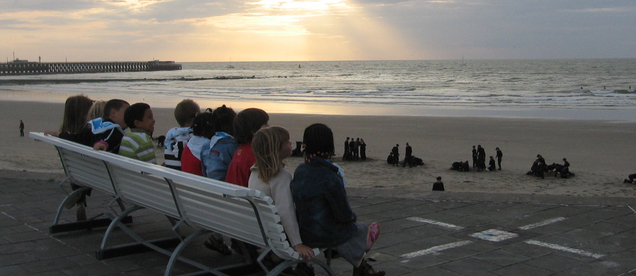 Is there an approach to parenting that is 100% guaranteed to help me raise the type of children I desire? Is there a magic method of getting my children to respect my words and comply with my instructions as a parent?
Grandparenting must be one of the most wonderful roles a person could ever have in life. I LOVE spending time with my grandchildren, every one of them is delightful in a unique way, and they are teaching me so much!
After having my five and three year old grandchildren come for 'four sleepovers with Granny and Grandpa', without their parents, I have arrived at a clearer understanding of the word sin and the primary struggle of parenting. Of course I experienced these issues many times in raising my five children, but this fresh immersion into parenting brought some vivid reminders.
Sin is an uncomfortable word for most of us. We don't easily see ourselves as sinners. The word 'sinner' sounds like an extremely heinous description of 'bad' people. Sin is actually a lot simpler and a lot subtler; the essence of sin is simply wanting our own way. We are born with a desire to get what we want and to pursue our own desires, with little thought for the needs of others. As we grow older, most of us get trained to some degree or another that we need to also respect other people in our lives, but that does not come naturally.
What does God say about sin? Sin is the thing that separates us from God. Sin prevents us from the loving connection He wants most to have with us. Sin is ignoring God's sovereignty over us, as our Designer and Creator, and saying, "I have a better plan." Sin is thinking God's desires for me will limit me, but I will find happiness through pursuing the things I think will bring satisfaction.
Why is parenting so difficult? Because we are raising little sinners. Little independent people who have their own ideas about what will bring them satisfaction. Some of these little people seem to have a personality that wants to buck every single event or decision throughout the course of a day. Others may be mostly agreeable, but every once in awhile their independence will exert itself. Why can't children just be agreeable? Why don't they understand that we only want what is best for them, that we have years of experience that has given us insight, understanding, and wisdom for every decision we make? Why don't they just eat the healthy food we provide? Why don't they immediately respond when we have given them warnings and prepared them for the fact that a fun activity must now end? Why do they sometimes randomly physically attack their sibling?
Why do we feel like we are in a constant battle to see who is in charge in this relationship? Why can't they just accept our authority?
Have I done something wrong? Am I a bad parent? Did I miss a window of "training" at a certain age?
Should I have spanked my children? Should I have spanked my children more? Should I have not spanked my children? Is there a formula for raising compliant "yes, ma'am" children that I missed? Did I read the wrong books? Did I follow the wrong advisors?
What is the answer? Is there actually an answer?
How did God 'parent' His people?
God's kindness towards us leads us to repentance. Repentance is the goal. Repentance means getting off the train heading for "my way" and boarding the train heading to "God's destination." Every sermon given by the early followers of Jesus, which we read in the book of Acts, explains the necessity of repentance. As parents, or grandparents, our goal should be to gently help our children or grandchildren to understand what repentance looks like, and why it is desirable.
Having a "see I told you so" attitude, while very tempting, generally doesn't lead a child toward repentance. Repentance involves a bending of our will towards God's will. God never forces us. As parents we are often tempted to force our children to our will. This may seem to work for some children, yet this adage is true for adults and children, "a man convinced against his will is of the same opinion still." Our goal in training children is not a compliant child. Our goal is a child with a heart that delights in God and obeying Him.
Some parenting techniques may result in a very well behaved young child. However, our goal should not focus entirely on the moment, but should also consider the long term. When I think in terms of raising a well adjusted thirty something adult, my interactions with my child may be significantly impacted. The methods of achieving my goal require a longer commitment. Sometimes having a long-term view can result in momentary embarrassment, especially in a public setting where there are people who may judge my child or me unsatisfactorily. My goal is not to please the public audience around me. My goal is not personal pride in a 'well-behaved' little child. My goal is raising a human being with a deep knowledge of His Creator, an understanding of their own propensity towards their own direction, and a humble submission to seeking God and His way.
Parenting with these goals is not an easy task. The other problem I face is that I am also a sinner. I naturally desire my own way. I easily fall prey to pride and judgment. It's hard for me to see my sin or my pride. I am a sinner, raising little sinners. In my parenting journey I also need to repent. I need to get off my train toward my own perceived destination for my children, and myself and get on the train that takes me towards God's outcome. How do I do this? Parenting requires a daily surrender and a daily seeking of wisdom from God, through His Word, and laying down my own ways. Parenting is trusting God in the way we desire our children would trust and respond to us. Parenting is modeling for our children what trusting God looks like.
Acknowledging that I will never be a perfect parent and my children will never be perfectly obedient takes a huge weight off of my shoulders. Trying to force perfection on our children or ourselves is a source of extreme stress.
Jesus wants so much more for us. He wants to refresh us with His presence. "Repent, then, and turn to God, so that your sins may be wiped out, that times of refreshing may come from the Lord." Acts 3:19