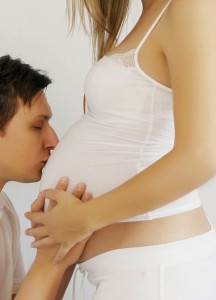 Are you pregnant? Do you know anyone who is pregnant? Do you know anyone who could be pregnant in the future?
Please READ & SHARE. With all the hype in the US media in 2016 about Zika, mosquitos, microcephaly, etc, these facts are very interesting indeed…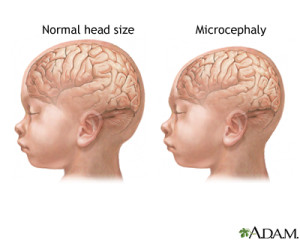 1) Two countries side by side have the same climate, mosquitos etc.;
2) Two countries side by side have Zika going around;
3) Two countries side by side have totally different infant microcephaly rates;
4) One country BRAZIL began recommending TDaP (Tetanus, Diphtheria, Pertussis) vaccine to ALL pregnant women with from May 2015, from 20 weeks gestation, and exactly 20 weeks later, the beginning of a microcephaly epidemic in the new babies;
5) The other country COLOMBIA does not vaccinate pregnant women, and has an extremely low rate of microcephaly;
6) The US has 25,000 cases of microcephaly per year[1];
7) In 2011 The ACIP/CDC began recommending DTaP for every pregnant woman[2];
8) The ACIP/CDC has been recommending flu shots for pregnant women during any stage of pregnancy since 2006[3]. Very little caution is given to avoid multi vial mercury containing flu shots.
9) In 2012 the ACIP/CDC voted to recommended a TDaP shot to every pregnant woman for every pregnancy, regardless of when a previous TDaP shot had been given.[5] 
"Microcephaly may result from any insult that disturbs early brain growth…Annually, approximately 25,000 infants in the United States will be diagnosed with microcephaly…"[1]
"This [data] gives a consistent interpretation that there is no direct link between Zika and microcephaly except for random co-occurrence."[6]
PLEASE warn young women and pregnant women to research before accepting vaccines during pregnancy. The National Vaccine Information Center (NVIC.org) provides scientific evidence to help you research. [4]
If you or your baby experience any injury from any vaccine, there is no liability or compensation available to you, except through the VICP which is a lengthy challenging process which you must begin within three years of the injury. Not many people know about this and not many doctors recognize vaccine injury or help their damaged patients with this process. Since 1988 all vaccine manufacturers, doctors, or government entities recommending vaccines have been indemnified against all liability. The only person responsible for a vaccine injury will be you and your family.
Take responsibility and ensure your own health.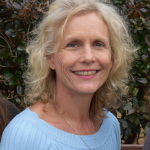 Author: Becky Hastings, Jesus follower, wife, mother, grandmother, passionate seeker of truth and health, vaccine safety advocate, and breastfeeding advocate.
Other popular blogs on vaccine safety: Protect Your Baby's Brain, Our Children Our Future, It's Just A Tetanus Shot, It Wasn't the Truck, Vaccine Disagreements
________________________________________
References:
[1] http://www.ncbi.nlm.nih.gov/pubmed/19752457
[2] http://www.cdc.gov/mmwr/preview/mmwrhtml/mm6041a4.htm
[3] http://www.cdc.gov/mmwr/preview/mmwrhtml/rr5510a1.htm
[4] http://www.nvic.org/NVIC-Vaccine-News/November-2013/Vaccination-During-Pregnancy–Is-It-Safe-.aspx
[5] http://www.cdc.gov/mmwr/preview/mmwrhtml/mm6207a4.htm
[6] http://necsi.edu/research/social/pandemics/statusreport