Dead Doctors Don't Lie is a popular talk first given by Dr Joe Wallach in 1994. He has repeated this talk hundreds of times, adding significant substantial information along the way. I highly encourage you to watch his talks. He has a unique viewpoint with a degree in Agriculture and Veterinary Medicine, before becoming qualified as a Naturopath to treat humans.[1]
I have seen several versions of his talks. Dr Wallach explains how over 900 diseases in animals have been conquered. These diseases were once BIG problems. Every disease was shown to be a result of a nutritional deficiency, and when the deficiency is addressed, the disease disappears. The same incredible success using nutrition with animals has also worked to avoid and prevent birth defects. Those who raise animals for a living appreciate that they can increase the health and longevity of their animals, and thus their profits, by understanding and applying principles of nutritional science.
This information is so brilliant, you would think every human doctor would be thoroughly instructed on the vital role of nutrition in disease prevention and cure. Since doctors enter their profession to help people, and there is a clear way to make the lives of people better through correct nutrition, you would think that their training should include learning the details of every nutrient required by the body and how to motivate their patients – the most intelligent of the primates – to feed themselves well.
Yet doctors receive little to no nutritional training in medical school. It leaves me wondering:
Why does the public follow the advice of the medical profession today in 2015?
Do the doctors giving us information and advice have superior health?
Do doctors live longer, better lives?
Are doctors bright and vigorous right up to the time they die?
Do doctors have strong healthy relationships?
Are doctors are best role models for health and wellness?
If you research the stats on doctors, it would appear from a variety of sources that the average life-span for those in the medical profession is approximately 57 years. I'm not against all doctors. My father was a doctor and I have met many wonderful doctors over the years. Doctors provide life-saving treatments for many conditions and we all want an excellent medical facility available if we are in need of emergency trauma care. But perhaps, at least sometimes, we exalt ALL doctors just a bit too much.
What do doctors have going for them?
The medical profession, especially of the Western variety, has long had a reputation for being wealthy. With wealth comes power and prestige. Those fortunate enough to be accepted into medical schools and who manage to successfully pass the rigour of the training are revered by most in our society for their knowledge, education, and prosperity.
Yet perhaps when it comes to understanding how to achieve and maintain true health over a lifetime, many medical professionals are blind. It is well-known that a doctor's medical training includes very little information regarding nutrition. Even gastroenterologists, who specialise in the gut, are not taught much about the essential role of diet and nutrition in gut health. Those doctors who have figured out relevant aspects of nutrition and health, have usually learned from their patients or through their own research, after completing their formal medical training.
We all know what Jesus said about following a blind guide – both fall into a ditch.
Sometimes people hear an interesting alternative approach they can easily implement in their life and they say, "I'll have to check with my doctor about that." Or, "I couldn't take that supplement without first asking my doctor."
I guess they have their reasons. Maybe they are already taking so many medications prescribed by their doctor that they are worried a specific supplement might interfere with the pharmaceutical drug they are taking.
My question is, Why do people give doctors so much power in their lives? Why do they think a doctor would know anything about a natural remedy or a nutritional supplement? Why wouldn't they research it for themselves? If they are taking pharmaceuticals, why wouldn't they research and find an effective non harmful natural alternative?
I have heard repeatedly by doctors themselves that they received no training in nutrition in medical school. Ok, maybe they had a ½ hour lecture. If they are married, sometimes their spouse knows and understands more about nutrition than they do.
Properly prescribed medical care is either the leading cause of death or the third leading cause of death in the USA, depending on the year of the study. Even if it is only in the top ten, that is a little too frequent for my liking. What this means is that doctors and hospitals cause A LOT of deaths every single year. This is not the case that someone goes to the hospital gravely ill and dies. It is when an otherwise healthy person receives medical care and then dies.
You are the chief expert on your own body and condition. You live with yourself and your aches and pains every single day. You know what you eat and you know how your body responds to it. You know how your digestive system is working and exactly what your poop looks like (which is, by the way, one of the biggest indicators of health). You know your energy level and how you handle stress. Those are all the key indicators of health.
Your doctor is only one consultant. He works for you. You can consider his recommendations, but you are by no means obligated to follow them.
We were all formed in the image of our Creator to display His glory. I would urge everyone to seek God's answers to every question. For those who have accepted Jesus Christ, God's human expression on earth, as their Lord, you have the Spirit of God living inside of you! You have direct access to the same power that raised Jesus from the dead!
Don't settle for a human answer. If you get worrisome or troubling information from a doctor, don't just accept it.
Fast, pray, worship Jesus. Do not worship at the altar of the medical industrial complex. You will not find salvation there.
Are you afraid? What is the basis of your fear?
"As we live in God our love grows more perfect. Such love has no fear. Perfect love casts out all fear." 1 John 4:18
God has your life in His hands. He can guide you to exactly what you need. Seek His peace. Your doctor might be a wonderful person – I hope so. But your doctor is only a person and any wisdom s/he does have has been bestowed by God. Seek God first and He will make your paths straight.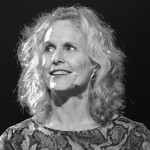 Author: Becky Hastings, wife, mother, grandmother, passionate follower of Jesus Christ and truth seeker, especially in the areas of health and children. Facing a world quite different from the one in which I grew up, I seek to research and understand the true route to health, freedom and joyful family living!
[1] Dr Joel Wallach, BS, DVM, ND https://www.youngevity.net/category/dwj.html