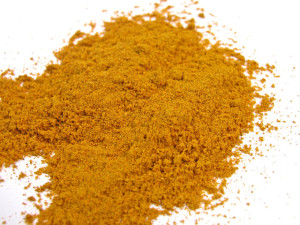 Once upon a time, I didn't know how easy and delicious curry was! I didn't know the wonderful medicinal properties of the spicy combinations. Then I started practicing. I realized it was a lot easier than I thought, and I've been getting better and better at getting just the right mix of flavors! When you cook curry on low heat and add lots of beneficial spices, it delivers great nutrition.
I like to cook by intuition. It's gotten easier over the years. Every once in a while I will cook something so tasty I have to stop and write down every step so that I'll be able to do it again, or share it with my daughters.
This is my curry recipe that received rave reviews by my 15 yo daughter so I thought I should write down EXACTLY what I did! I must apologize for not taking a picture.
Please try it and let me know how it works for you. I'm happy to answer any questions you may have. I generally try to use all organic ingredients.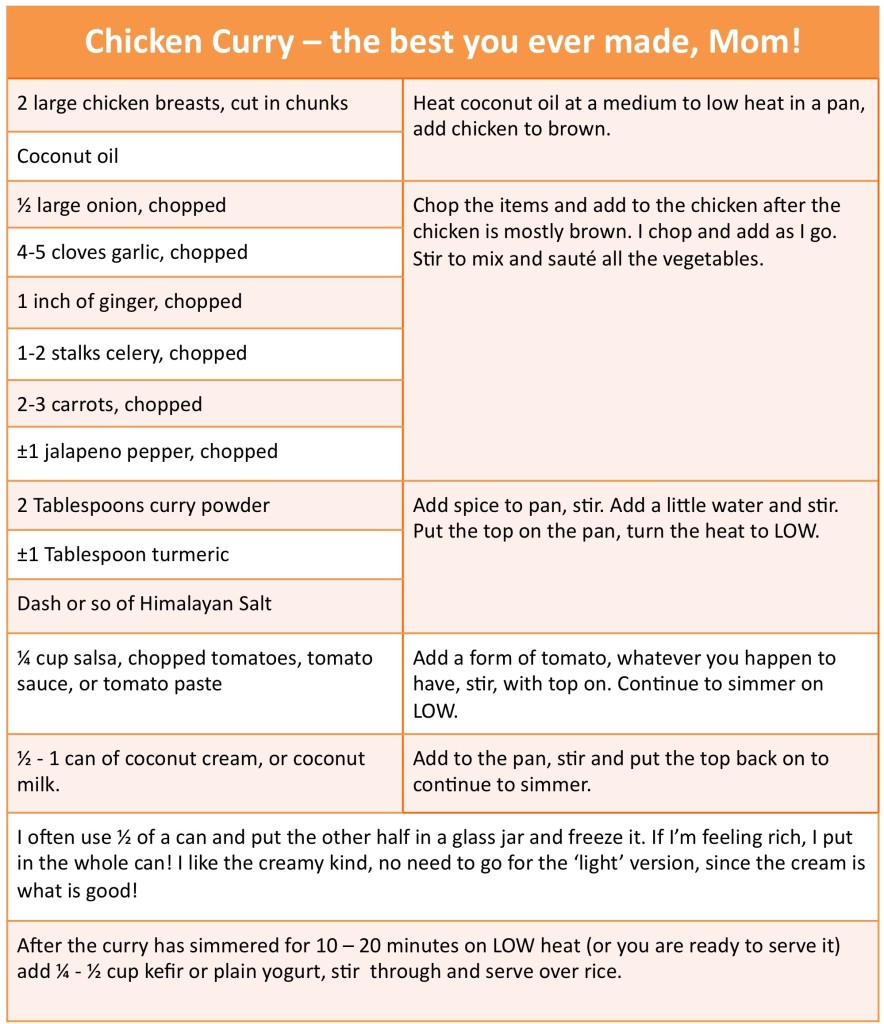 UPDATE Slow Cooker/Crock Pot Versions: Alternatively, you can throw it all in a slow cooker and cook on high for about 2 hours, or on low for 4-6 hours! You don't even need to brown the chicken! Just put any vegetables on the bottom, then the uncooked chicken, topped with all the other ingredients that you sautéed in the pan (including the coconut milk). You can add some kefir or yogurt just before serving. Delicious and EASY!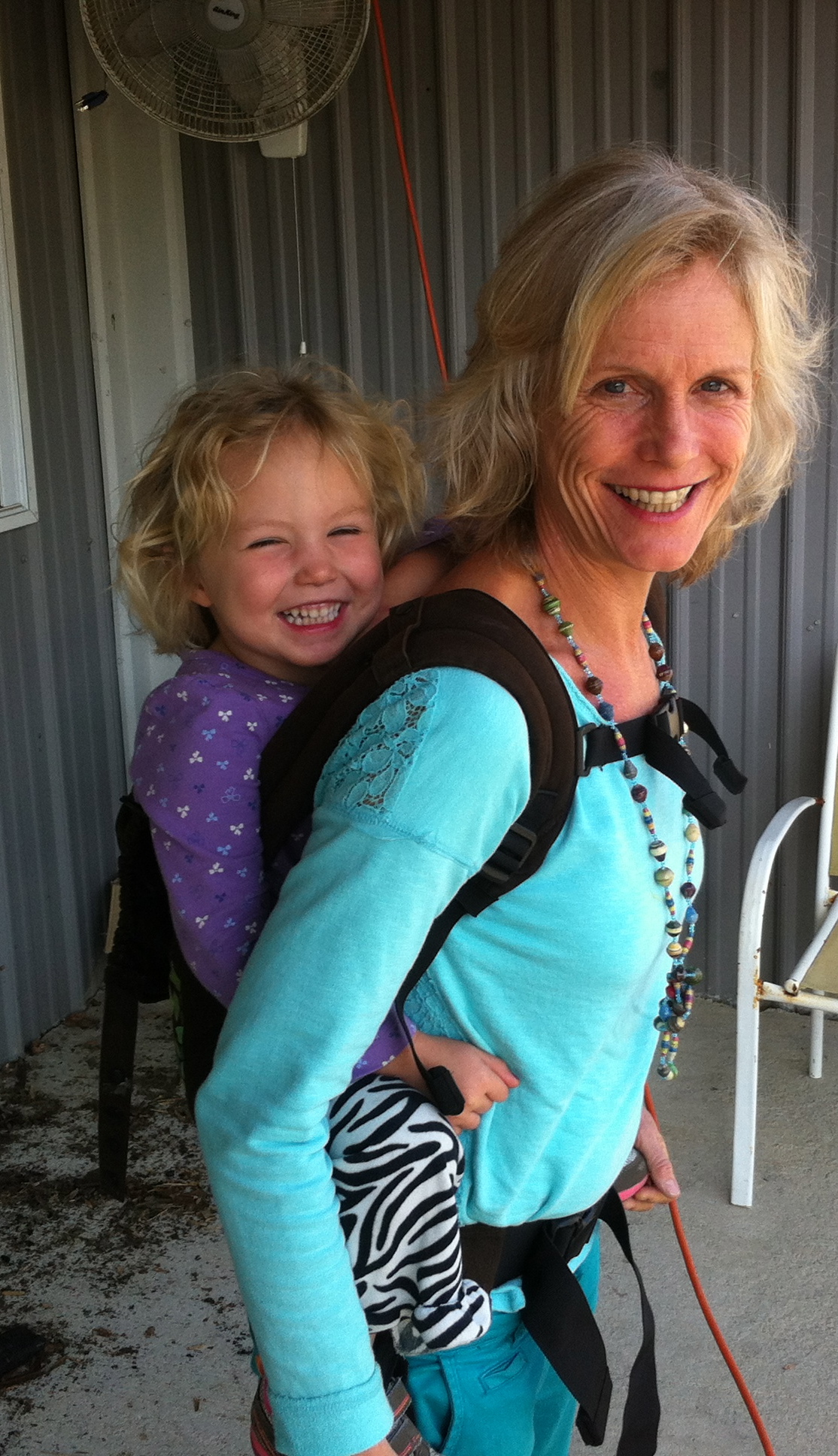 Becky Hastings, married to John for 34+ years, mother of 5, author and curry loving grandmother of 4 so far! I have a passion for Jesus, health and family.