Waffles have been a family favorite forever! My traditional recipe started with whole wheat (wheat berries) and blended them with several other key ingredients to produce light fluffy waffles. Since I stopped eating wheat in August 2012 I haven't indulged in waffles.
My daughter helped me discover that there is a wonderful way to make gluten-free waffles with rice and tapioca flours. I still don't make them often (preferring my Chia Breakfast salad or a smoothie), but it is nice to spoil the grandchildren with waffles when they come to visit!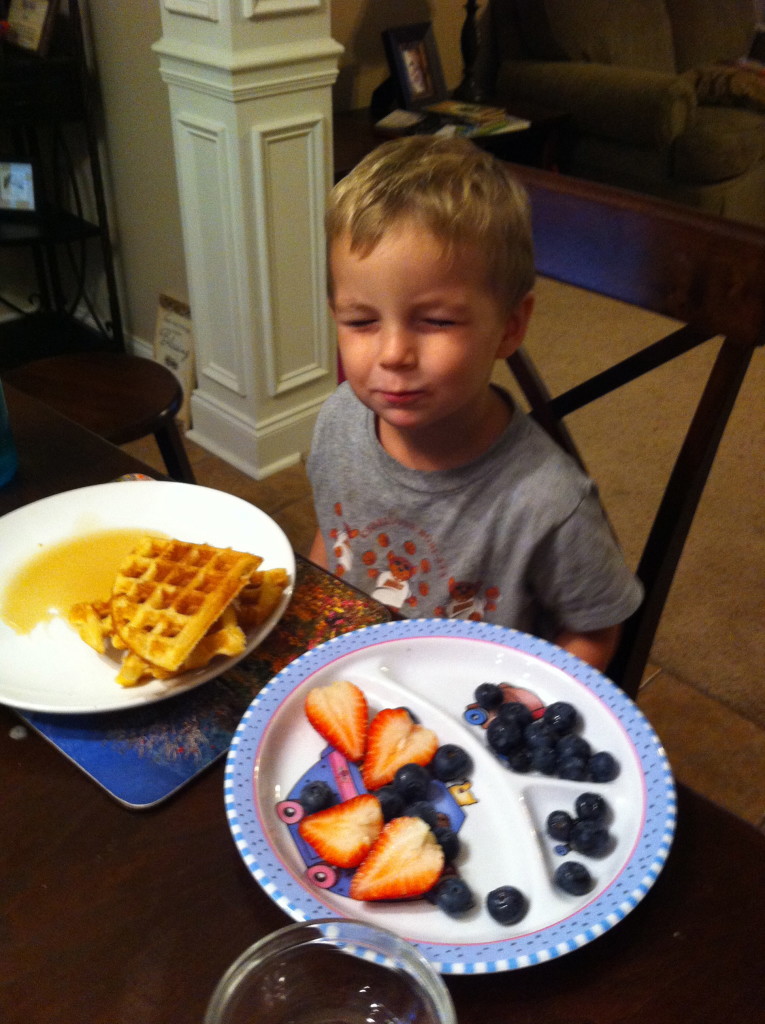 Heat up waffle iron and in a mixing bowl whisk together:
2 eggs
1 cup kefir (or buttermilk, or milk with 1 Tbl  lemon)
Add:
1 tsp baking soda
1 tsp baking powder
a pinch of salt
Whisk all together. It should be bubbly, then Add
(it seems like this might be an optional ingredient, but adds both nutritional and flavor. One time I forgot to add the coconut oil and the waffles turned out fine. I didn't realize until much later that I had forgotten to add it!)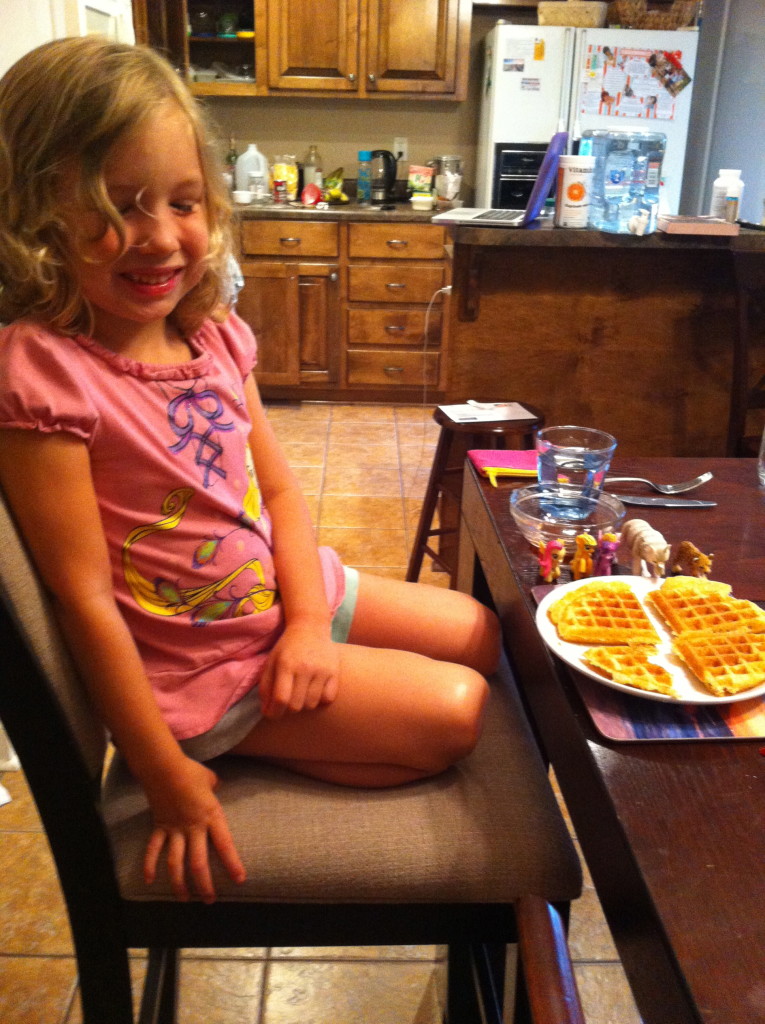 Add:
½ cup tapioca flour
1 cup brown rice flour
Mix just until thoroughly combined.
Spoon about 1/3 cup of the batter onto the hot waffle iron. Cook until the light changes colors (or follow the procedure for your particular brand of waffle maker).
This recipe will make approximately 8 waffles. I like to make all of them and freeze leftovers which can be heated in a toaster for a quick snack or breakfast.
My regular preferred breakfast remains many variations of chia/kefir breakfast salad, but this is my goto recipe for waffles whenever there is an occasion for them!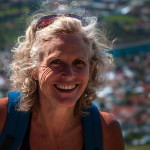 Author: Becky Hastings, wife, mother, grandmother, passionate follower of Jesus Christ and truth seeker, especially in the areas of health and children. Facing a world quite different from the one in which I grew up, I seek to research and understand the true route to health, freedom and joyful family living!