IN PREGNANCY, LESS IS MORE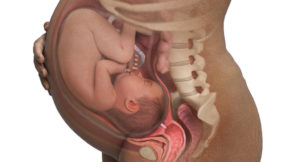 "We have clear evidence that the flu is usually not dangerous to pregnant women, but we have no clear evidence that the flu shot is safe for them. What we do know is that the less we interfere with a pregnant woman's bodily integrity, the better the outcome.
 
When you look at the scientific data showing that pregnant women are at no more risk from the flu than non-pregnant women, and that the flu vaccine can be ineffective and may actually cause harm, it is difficult to understand how the government could recommend that pregnant women be vaccinated against influenza."
"After conducting an extensive review of all the available scientific literature, David M. Ayoub, MD, and F. Edward Yazbak, MD, came to the same conclusion. Writing in the Journal of American Physicians and Surgeons, they stated: 'The [CDC's Advisory Committee on Immunisation Practices's] citations and the current literature indicate that influenza infection is rarely a threat to a normal pregnancy.'"
Passive placental immunity and maternal breast milk is known to provide protection via transfer of living maternal cells for most babies for around the first six months.
McClellan, H., Miller, S., & Hartmann, P. (2008). Evolution of lactation: nutrition v. protection with special reference to five mammalian species. Nutrition Research Reviews, 21(02), 97-116.
Piper, K., Berry, C., & Cregan, M. (2007). The bioactive nature of human breastmilk. Breastfeeding Review, 15(3).
Read the full article from Peggy O'Mara.com written by Jennifer Margulis, the author of The Business of Baby.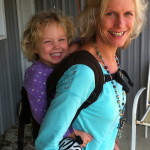 Journeyboost.com is published by Becky Hastings, wife, mother, grandmother, passionate follower of Jesus and truth. As a breastfeeding counsellor for over 23 years, Becky is devoted to helping parents make wise decisions for the long-term health and wellbeing of their babies. As a member of a Vaccine Safety Education Coalition, Becky writes and speaks on the topic of vaccine safety.