When the Son of Man returns, how many will He find on earth who have faith? Luke 18:8
Jesus appeared to His followers many times during the 40 days after His death and resurrection.
In one of these encounters they asked him, "Lord, has the time come for you to free Israel and restore our kingdom?" Acts 1:6
They were thinking small. They were thinking of the history they knew. They were thinking of their own personal goals and aspirations. They wanted their country to be restored to its former glory. They thought they understood God's will.
In the same way, many today are looking to God to restore America to its former glory.
I would argue that the glory of America is gone. The government has been taken over by corrupt entities with an agenda to dominate and control. This agenda is diametrically opposed to the views and aspirations of the majority of Americans.
This is not a situation that will be solved through political maneuvering. It is not going to be remediated through a change of political parties. The agenda of those with control is above politics and exert strong influence on both sides to manipulate towards their ends.
I believe Jesus' purposes transcends the personal comfort of the American people. He is Lord. He has conquered death to be our Savior and fix our biggest problem, yet if we expect that His agenda is to repair our broken country, or help us to be comfortable, we are as naïve as the disciples.
Jesus answered: The Father alone [knows what is going on] and has the authority to set dates and times, and these details are not for you to know. Acts 1:7 
So what are we supposed to know and do in this crazy world we live in when we are faced with power-crazed domination?
Politics gone crazy, health care that is killing and maiming in massive numbers, poisoning through our food, water, air, drugs and even supposed 'health and safety' measures like vaccines? We have been lied to by main stream media, harassed by CPS, children kidnapped from innocent loving parents, spied on by our own government, and more. Is there any wonder we are fearful, untrusting, and suffering from anxiety?
Who do we trust?
Where do we turn for answers, hope, direction, wisdom, and safety?
The early disciples must have had similar fears, tension and anxiety.
Jesus told them: You will receive power when the Holy Spirit comes upon you. You will be MY WITNESSES, telling people everywhere ABOUT ME. Acts 1:7
Today we have the most incredible medium ever in the history of the world to share the message of Jesus.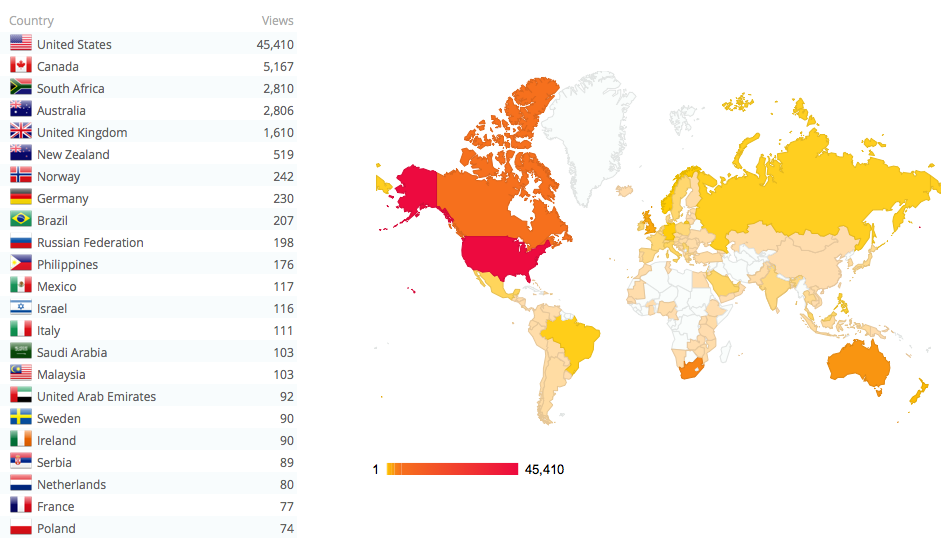 My humble blog which is my small attempt to share truth and admittedly not all that impressive, certainly not perfect, just me, a solo operation with a few encouraging friends here and there. I've never received any monetary gain. I seek to share truth as God places it on my heart. I research, read and seek to understand. I share stories. I try to share my faith. Just this little blog has so far reached nearly 62,000 views by people throughout our world, accessed by people in 124 countries.
This is spiritual warfare people. (Ephesians 6)
We are in a spiritual battle.
The goal is not a comfortable life.
The goal is not the restoration of a nation you love.
The goal is your soul and the souls of every person on earth.
The enemy is powerful – BUT NOT ALL POWERFUL. Jesus Christ has supreme authority over all things (Colossians 1:15-20). He could immediately vanquish and restore His creation, BUT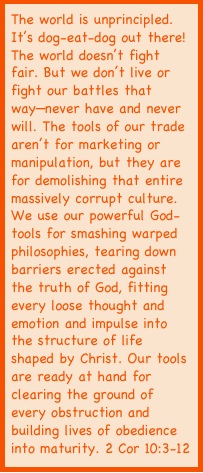 He has instructed and empowered His followers to share His message in this lost sick world.
The time may be short. Our comfortable life may be in jeopardy. Our mission is NOT to restore our comfortable life, but to help restore lost souls to Jesus.
How can we best respond to this mission?