With all my heart I desire to connect with God. I didn't always understand that it was actually a really simple process. It might not be easy, but it is simple. It might take a life-time to master, but Jesus made it clear in this prayer He prayed which was recorded by Matthew in chapter 11:
'Father, Lord of heaven and earth, thank You for hiding these things from those who think themselves wise and clever, and for revealing them to the childlike. Yes, Father, it pleased You do it this way.'
Jesus continued, to His disciples:
My Father has entrusted everything to Me. No one truly knows the Son except the Father, and no one truly knows the Father except the Son and those to whom the Son chooses to reveal Him."
What does it take to connect with God, our creative designer of infinite intelligence and complexity?
We have to admit we don't know everything. As long as we think we are really really smart we won't see the way to God.
I pray that everyone who reads these words would simply ask themselves,
Do I think I am smarter than God?
Do I think I know better than Him what to do?
Do I put more faith in men and their design than in God?
Do I think I can understand everything in history without God?
God is looking for childlike hope and trust in Him. He will never disappoint. He doesn't mind if you want to take a very small baby step in His direction. He can handle that. He is looking for those small steps!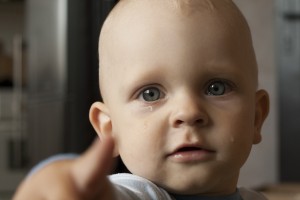 Jesus' message was simple, but His action was powerful. Jesus' life, death and resurrection are the reason we can have that childlike faith and approach God. You can read all about it in the collection of ancient writings we call the Bible. I hope you do.
Day 14 of Encouraging people to Seek Jesus: 30 ways in 30 days
If you have been helped in any way through my musings, please give glory to God. If you find anything disappointing or offensive – please let me know so I can improve