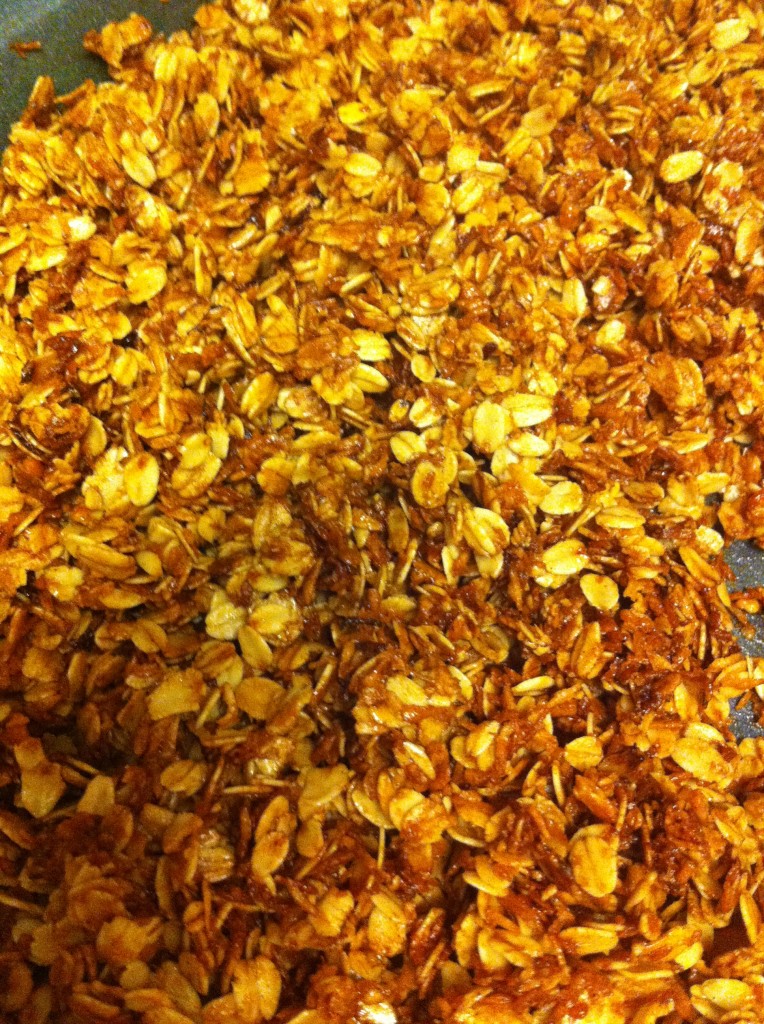 Easy, delicious, nutritious, must be more economical than buying the best you can buy in the store, but I confess I have not done a cost analysis!
I have made granola for my family for years.  With five children it was one of the most obvious healthy economical things I could do.  I loved a recipe I got from the Tightwad Gazette.  Also, since I never bought cereal for them because of all the yuck ingredients, I had to have something to give them for breakfast!  (I confess, before my enlightenment, I went through a long phase where I did buy corn flakes, but only corn flakes.  They would have corn flakes with granola on top!)
When my first two boys were small I only purchased fruit flavored yogurts.  I had one friend who had a toddler who happily ate plain yogurt and I thought she was a freak!  Now I only buy plain yogurt – and have been for years and everyone in the family enjoys combining their own breakfasts with plain yogurt, fresh and dried fruits, nuts, seeds and granola. I am now  making my own kefir so soon I can stop buying large factory produced yogurt!
Since entering my current ultra health (aka crazy) phase I have stopped eating wheat and then removed oats and I feel SO MUCH BETTER that I have never wanted to eat them.  My family, however, still enjoys granola so I have been buying the best organic brands I could find and wincing with every expensive purchase!  I have been contemplating making my own and wondering how to incorporate coconut oil, which is also part of my ultra healthy phase.  Recently my friend shared this great simple granola recipe and I admire her a lot, so I was inspired to start making granola again – immediately!!  This is what I did, including some slight modifications, because it is impossible for me to follow a recipe!
In a saucepan melt over very low heat, stirring with a wooden spoon:
1/2 Cup coconut oil
1/2 Cup honey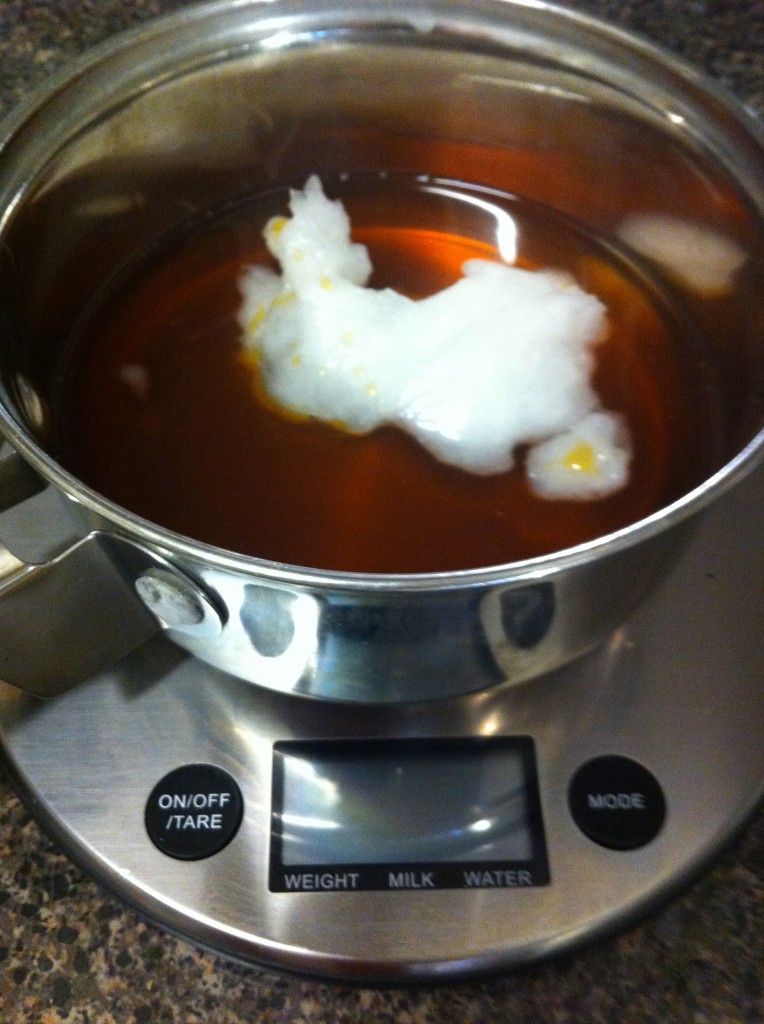 Because I hate wasting ingredients in measuring cups, I just eyeballed the amounts straight into the pan!  I weighed the pan first, then weighed it while adding the ingredients to give me an idea if I had it right!
I just melted it until it was able to mix thoroughly, then I added 1 tsp vanilla.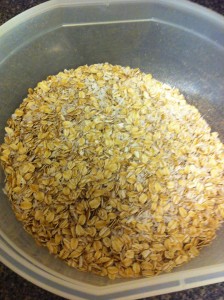 In a bowl, mix the following dry ingredients:
4 Cups old fashioned rolled oats
1 Cup shredded coconut
a few shakes of cinnamon
a few turns of Himalayan crystal salt
Pour mixed coconut oil mixture into dry ingredients and stir thoroughly.  I baked it in a roasting pan for 10 minutes on 400 degrees F, then turned the oven off, stirred the granola and put it back into the hot oven for another 10 minutes.   after you have achieved the brown color you are looking for, be sure to stir the granola one last time to prevent it from cooling and sticking to the pan!  Next time I think I will go for a lower slower cooking.  The mixture got a bit too brown, and I remembered it's always better to cook low and slow!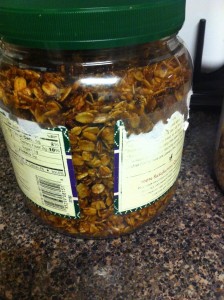 There was a delicious smell in the house while it was baking and the test taste was great!
I can tell that I might be experimenting often with this recipe!  You can eat granola plain as a snack, with yogurt, fruit and nuts, or sprinkle on top of your Chia Porridge! The family is sure to love it! And I may even incorporate a bit of oats into my crazy hectic nutritional plan!
This recipe made 32 ounces of wonderful granola.  I'll try to work out a costing, but I'm pretty sure it is a lot more economical and better than what you can buy!  And it is filled with love for those you love!